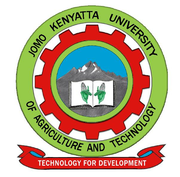 W1-2-60-1-6
JOMO KENYATTA UNIVERSITY OF AGRICULTURE AND TECHNOLOGY
UNIVERSITY EXAMINATIONS 2016/2017
THIRD YEAR EXAMINATION FOR THE DEGREE OF MASTER OF BUSINESS ADMINISTRATION
HEPL 3204/HCBA 3204/HCEB 3217 : INTERMEDIATE BUSINESS MANAGEMENT
DATE: APRIL 2017 TIME: 2 HOURS
INSTRUCTIONS:
ANSWER QUESTION ONE [COMPULSORY] AND ANY OTHER TWO QUESTIONS
==========================================================
QUESTION ONE – CASE STUDY
A LITTLE ELECTRONIC …………………AT uzalendo@jkuat.com
E-commerce by changing the way companies around the world do business, makes trade easier and cheaper. Before the internet, tracking down a product to import or finding foreign customers to export to , was demanding for the typical SME. That relied on occasional trade shows and the experience , time consuming foreign travels to identify possible products or assess potential beyond.
Today the internet gives SMEs cost-effective means of managing these demands. It makes information on any conceivable products and markets readily and inexpensively available.
Spearheading the changes by the internet is a MBA JKUAT, Kisii CBD based group, uzalendo@jkuat.com, that specialized in introducing all international manufacturer to buyers worldwide. Founded in 2016, the group market international business management cheaper, faster and easier. Many Uzalendo users are large corporations in developing nations. The operations of uzalendo are straight forward. The importers request bids from suppliers for a mind-boggling array of goods and shop them to consumers worldwide. Operationally, buyers use Uzalendo to find potential suppliers therefore eliminating the need of middlemen. Buyers access uzalendo's profiles of its regisrered users to verify their status. The system of check and balances is how uzalendo makes its money. With the emerging competition, uzalendo is thinking of establishing a modern "21st Century logistics network".
Required
(a) Analyze the benefits which access from the use of the technology developed by uzalendo in international business management [8 marks]
(b) The international internationalization view holds that exports begin as a sequential processes of careful process that leads to a company to expand its markets. Evaluate this inline with the establishment of uzalendo@jkkuat.com [8 marks]
(c) How transparent do sites like uzalendo@jkuat.com make import-export transactions? [7 marks]
(d) Explain the challenges that uzalendo@jkuat.com is likely to face [7 marks]
QUESTION TWO
(a) Critics of international business say that companies locate operations to where labour and environmental regulations are least restrictive and therefore, least costly. Analyze this assertion. [8 marks]
(b) Elaborate the types of companies that participate in international business [7 marks]
QUESTION THREE
(a) You are a member of an international ethics commission assembled by world trade organization (WTO) . Your team has been asked to assess the global tactics of Microsoft in the recent years because its felt that due to its position in the computer industry, it has been using "strong-arm tactics", on software customers and crushing weaker rivals. Analyze the issues to be addressed in creating a uniform code applicable to business culture [10 marks]
(b) Briefly explain two international strategies and corporate level strategies that companies use. [5 marks]
QUESTION FOUR
(a) You have been appointed as a junior economic advisor for currency analysis with the United Nations (UN). The president of Kicha Maji republic has accused currency speculators with conspiracy to devaluate its currency and wants UN to create a formal policy designed to prevent similar crisis in the future. What is your input on currency speculators? Do they perform a valuable service by currency under /over valued currencies? Justify the explanation [10 marks]
(b) Explain how exchange rates influence the activities of domestic and international business management [5 marks]
QUESTION FIVE
(a) ……………………….ethically can help a business entity develop competitive advantage and avoid being seen as irresponsible. Analyze this assertion within the principles and practices of international business management [8 marks]
(b) Cultural issues facing international business differ from these facing domestic firms. Elaborate. [7 marks]
(Visited 81 times, 2 visits today)