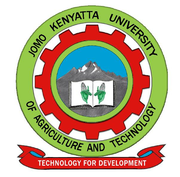 W1-2-60-1-6
JOMO KENYATTA UNIVERSITY
OF
AGRICULTURE AND TECHNOLOGY
UNIVERSITY EXAMINATIONS 2016/2017
END OF SEMESTER EXAMINATION FOR THE DEGREE OF MASTER OF
HEPL 3204/HCEB 3217/HCBA 3204: INTERNATIONAL BUSINESS MANAGEMENT
DATE: JULY 2017 TIME: 3 HOURS
INSTRUCTIONS: ANSWER QUESTION ONE AND ANY OTHER TWO QUESTIONS
QUESTION ONE (30 MARKS)
Study the following case and answer the questions that follow;
WHY AN INTERNATIONAL CODE OF ETHICS WOULD BE GOOD FOR BUSINESS
The International market presents firms with a more ethical issues than they would experience if operations were limited to one Country and one culture. Moral standards vary across cultures. In some cases, cultures change and evolve to accept conduct that was previously not acceptable. For examples, in some Countries it is permissible for donors to sell body organs for transplantation. Residents of other Countries have sold their kidneys to buy televisions or just to improve their living in Kenya, the buying and selling of organs is not permitted, though there is a relative excess of needy patients.
In many executive training seminars for International business, executives including, JKUAT Kisii CBD post-graduate students, are taught to honour customs in the host Countries. In Amland, it is typical to tip employees for expediting the business processes whereas in Matatuland, paying a regulatory agency to expedite a business process would be violating the law and is punishable. The same type of practice, is acceptable in Amka/ and encouraged as a cost of doing business.
An inevitable question arises when custom and culture clash with ethical standards and moral values adapted by a firm. Should the national culture or the company code of ethics be the controlling factor?
The successful operation of International business is dependent on an ethical business foundation, which has three stakeholders the risk takers, the employees and the customers.
Required;
(a) Briefly explain what happens when a society does not have business ethical standards. [7 marks]
(b) Evaluate the consequently of crash between the business ethics and the cultural ethics in International Business Management. [8 marks]
(c) Elaborate how moral standards affect the International Business Management. [8 marks]
(d) Explain the role of each one of the three stakeholders in International Business Management. [7 marks]
QUESTION TWO (15 MARKS)
(a) "International Business is carried on a whole – sale basis". Analyze the implication of this assertion with relevant examples. [8 marks]
(b) Having graduated in International Business Management from one of the most reputable university in the region, you have been appointed as the fleed of International Business Division of a company based in Nyamaro area, in Uzalendo County. Explain to the Board of Management the difficulties and problems associated with International Business. [7 marks]
QUESTION THREE (15 MARKS)
(a) MNE's create value through a cost leadership or a differentiation strategy. As an International Business Consultant, justify which strategy you would recommend to your client, with relevant examples. [10 marks]
(b) Explain briefly the relevance of a multi-domestic strategy in International Business Management. [5 marks]
QUESTION FOUR (15 MARKS)
(a) Companies may find more advantages in producing in foreign countries than by exporting to them "Kula Samaki Ltd", a company started by former JKUAT students, is one of such. Elaborate at least six conditions under which these advantages occur. [9 marks]
(b) Though joint ventures are a form of FDIs, they double edged swords. Briefly explain this phenomenon. [6 marks]
QUESTION FIVE (15 MARKS)
(a) Elaborate the main challenges that International Business Management face. [7 marks]
(b) Evaluate "Regional Integration" as a booster of International Business Management. [8 marks]
(Visited 52 times, 1 visits today)