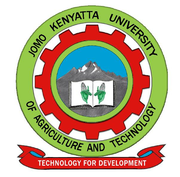 W1-2-60-1-6
JOMO KENYATTA UNIVERSITY
OF
AGRICULTURE AND TECHNOLOGY
University Examinations 2017/2018
END OF SEMESTER EXAMINATION FOR THE DEGREE OF MASTER OF SCIENCE IN PROCUREMENT AND LOGISTICS/MASTER OF BUSINESS ADMINISTRATION
HEPL.HCBA 3204 : INTERNATIONAL BUSINESS MANAGEMENT
DATE: APRIL 2018 TIME: 3 HOURS
INSTRUCTIONS: ANSWER QUESTION ONE (COMPULSORY) AND ANY OTHER
TWO QUESTIONS.
QUESTION ONE (30 MARKS)
(CASE ANALYSIS)
Read the following case and analyze it as required.
BLOOD BANANAS
Every international business oriented company hated to be blackmailed. However, that is what happened to one of America's fruit growing and processing companies, Chiquita Brands. Carlos Castario, leader of the United States Defence Forces of Columbia (AUC), a Columbian paramilitary organization had just proposed that it would be in the best interest of Chiquita Brands and its subsidiary in Columbia to pay a few thousand dollars per month for "security services". These services were a little bit more than protection services. At the same time the local government agencies and the U.S. Government were in no position to offer legitimate protection services from the paramilitary. Chiquita was forced to decide whether to pay AUC for protection or risk the lives of its employees.
Chiquita was one of the largest banana suppliers in the North America and Europe respectively. The company employed more than 30,000 people in 70 countries in 2016. Chiquita Brands had been operating in Columbia for nearly 100 years, in 2016 and had a work force in Columbia alone of 15,000 direct and indirect jobs.
The company other than creating employment, contributed almost $70m annually to the Columbian economy, by way of taxation, capital investments among others.
By the 1990s Columbia had become a very violent country. In 1997, the leader of AUC with senior officials of this entity for purposes of providing security, though it was designated as a terrorist organization. Extortion or not would put the employees of Chiquita Brands at risk. The options available were:
(i) To pay and facilitate the activities of AUC.
(ii) Refuse to pay and have employees killed.
(iii) Exit the country and jeopardize its business operations.
(Source American Journal of International Business)
Required:
(a) Elaborate with justifications what Chiquita should do. [8 marks]
(b) From the foregoing case, discuss which mode of foreign market entry would have been suitable for Chiquita Brands. [8 marks]
(c) Understanding the host country's culture is paramount in international business operations. Justify this assertion as pertains to the above case. [6 marks]
(d) As an international business manager executive, elucidate how you would amicably solve the aforementioned scenario using the political-legal variables. [6 marks]
QUESTION TWO (15 MARKS)
(a) Managers in Totalitarian systems face markets that are radically different from those found in democracies. Being an international business management executive, explain to your employers the role of democracy in advocating business expansion freedom. [8 marks]
(b) Intellectual property as an element of international business management gives an individual, company or country and competitive advantage. Elaborate with relevant examples. [7 marks]
QUESTION THREE (15 MARKS)
(a) In international business, business executives interact with people from different parts of the world, who speak thousands of different languages but only a few of them remain in the dissemination of culture. Analyze how language is both a diffuser and a stabilizer of culture. [8 marks]
(b) Cultural "shock" is a recipe for depressed international business. Justify this assertion by giving relevant examples. [7 marks]
QUESTION FOUR (15 MARKS)
(a) International business is often looked from a positive point of view only. Having graduated with a business oriented post graduate degree from JKUAT University and have secured a job as a business advisor to the Cabinet Secretary, you maintain that "International business is a double-edged sword". Elucidate this argument.
[9 marks]
(b) Elaborate distinctly the differences between domestic business and international business. [6 marks]
QUESTION FIVE (15 MARKS)
(a) As a chief international business manager of Maarifa Yote Co., which was started by a group of former post-graduate students of JKUAT, you have been tasked to implement the cost-leadership strategy, as was agreed in the board room. Elaborate with relevant examples why this strategy should not be overlooked in international business management. [9 marks]
(b) A MNEs competitiveness depends on efficiently distributing value activities and effectively linking them through configuration and coordination. Examine at least two factors which influence the configuration of a value chain. [6 marks]
(Visited 69 times, 1 visits today)