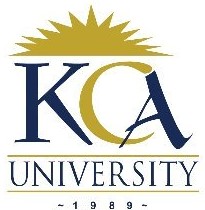 UNIVERSITY EXAMINATIONS: 2019/2020
EXAMINATION FOR THE DEGREE OF MASTERS OF SCIENCE IN
INFORMATION SYSTEMS MANAGEMENT/ MASTERS OF SCIENCE IN
DATA COMMUNICATIONS
MISM 5303/MDCN 5303: ICT POLICY
ORDINARY EXAMINATIONS
DATE: MAY, 2020 TIME: 14 DAYS
INSTRUCTIONS: Answer ALL Questions
Take Home Examination (THE)
QUESTION ONE (50 MARKS)
Write a research paper on Telecommuting and ICTs in the Home. The paper should take the
following format:
1 Abstract
2 Background
i) Introduction
ii)Problem statement
iii) Significance of the study
iv) Study objectives.
3 Literature review
4 Results and Discussions
5 Conclusion
6 Recommendation.
(Visited 53 times, 1 visits today)