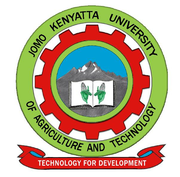 W1-2-60-1-6
JOMO KENYATTA UNIVERSITY
OF
AGRICULTURE AND TECHNOLOGY
University Examinations 2013/2014
FOURTH YEAR SECOND SEMESTER EXAMINATION FOR THE DEGREE OF BACHELOR OF LAWS
LSC 2407 : CAPITAL MARKETS AND SECURITIES LAW
DATE: DECEMBER 2013 TIME: 2 HOURS
INSTRUCTIONS: ANSWER QUESTION ONE (COMPULSORY) AND
ANY OTHER TWO QUESTIONS.
QUESTION ONE (30 MARKS)
Mr. Mwangi is now approaching his sunset days and believes it is time he distributed his wealth amongst his two sons before he dies. Among the items listed for distribution are 2000 shares he holds in Kenya Fairways, a public limited liability company, quoted on the Nairobi Securities Exchange and 2000 shares of a private company known as Gems Ltd.
He has approached you to advise him how the sons will acquire 1000 shares each of Kenya Fairways and 1000 shares each of the private company, Gems Ltd.
Set out in details the steps and processes involved in transferring the shares from the old man to the sons and the payment process.
[30 marks]
QUESTION TWO (20 MARKS)
(a) What is a capital market? [3 marks]
(b) Distinguish capital markets from money markets and give example of the products sold in each market. [5 marks]
(c) Explain the role of capital market in an economy. [12 marks]
QUESTION THREE (20 MARKS)
Identify and explain the powers and functions of the following institutions in the development of capital markets in Kenya:
(a) Capital Markets Authority. [5 marks]
(b) Central Depository System Corporation. [5 marks]
(c) Securities Exchange. [5 marks]
(d) Stock Brokers. [5 marks]
QUESTION FOUR (20 MARKS)
(a) Identify and discuss two ways through which a private company may list its shares on the stock exchange. [10 marks]
(b) What are the advantages and disadvantages of listing on securities exchange? [10 marks]
QUESTION FIVE (20 MARKS)
Write explanatory notes on the following:
(a) Insider trading. [10 marks]
(b) The concept of corporate governance. [10 marks]
(Visited 55 times, 1 visits today)