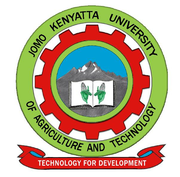 W1-2-60-1-6
JOMO KENYATTA UNIVERSITY OF AGRICULTURE AND TECHNOLOGY
UNIVERSITY EXAMINATIONS 2013/2014
YEAR IV SEMESTER I EXAMINATION FOR THE DEGREE
LSC 2402: INFORMATION TECHNOLOGY LAW
DATE: DECEMBER 2013 TIME: 2 HOURS
INSTRUCTIONS: ANSWER QUESTION ONE (COMPULSORY) AND ANY OTHER TWO QUESTIONS
QUESTION ONE
(a) Wambura has bought a new computer whose accessories include several CDs of different softwares for installing different functions in his computer. He decides to open a computer services store in which he installs and updates similar functions on customers computers using the softwares at a charge.
Discuss the issues of copyright that arise from Wambura's action. [10 marks]
(b) Explain permitted copying of computer programs [10 marks]
(c) Distinguish literal and non-literal copying of computer programs [10 marks]
QUESTION TWO
The subject matter of a patent application in a computer program should be a technical contribution to the state of the art. Evaluate this statement, citing relevant examples. [20 marks]
QUESTION THREE
(a) Discuss the types of electronic signatures provided for in section 2 of the Kenya Information and Communications Act [8 marks]
(b) Section 83C of the Kenya Information and Communications Act provides those circumstances in which an electronic message may be attributed to an originator. Describe these circumstances [12 marks]
QUESTION FOUR
(a) A Michigan based American bear store uses the name "Tusker" at its store, at which beers and soft drinks are offered for sale. It has placed advertisements on its website using the name "Tusker" and in a famous magazine which enjoys wide circulation.
The East African Breweries Limited which owns the registered trade mark "Tusker" seeks to stop the store from the continued use of the word on its business.
Examine the legal principles governing the subject in dispute. [10 marks]
(b) The same store in (a) above has configured its website in such a way that when the word "Tusker" is searched, it leads automatically to an online order form for the store's products.
Evaluate the veracity of East African Breweries Limited contention that the store has engaged in trademark infringement over the internet, in the circumstances. [10 marks]
QUESTION FIVE
Write notes on the following:
(a) Honest and concurrent use in relation to domain names. [5 marks]
(b) Mental-steps doctrine in patenting of computer programs [5 marks]
(c) Importance of the law of confidence in information technology, and the requisite elements for protection under the law. [10 marks]
(Visited 14 times, 1 visits today)