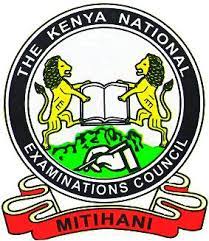 KCSE Past Papers 2017 Art and Design Paper 2
ALTERNATIVE A: DRAWING/PAINTING
QUESTION 1 AND 2
1. INTERPRETATION MARKS
(i) Relevance of subject matter to theme [Bicycle ride/ 2 Elephants bath]
(ii) Appropriateness of mood/atmosphere (Wobbling ride/whirling in muddy water, splashing water, Facial expression etc.)
(iii) Correct dimensions (measurements)/format
2. COMPOSITION
(i) Appropriate use of space
(ii) Use of principles (unity/rhythm/balance)
(iii) Creativity/ Imagination/ Originality
(iv) Close-up/focal point
3. FORM/STRUCTURE
Definition of forms
(ii) Capture of action
(iii) Articulation of posture, features & objects
(iv) Proportions of forms in relation to each other and Whole
(v) Texture/pattern
4. TONE/COLOUR
(i) Tonal value to create volume/depth
(ii) Harmony/contrast
(i) Competency in the use of media(workmanship)
PRESENTATION
(i) Neatness/finish
TOTAL 100 MARKS
SECTION B:
GRAPHIC DESIGN QUESTION 3 AND 4 1.
INTERPRETATION MARKS
(i) Subject matter: requirements, correct information Contents — [Carrier bae", compliment slip2m, Branded DVD Case?"', Personalized card]
(ii) Correct dimensions
(iii) Appropriate format
(iv) Understanding of graphic design process
2. COMPOSITION
(i) Layout of pictorial forms/letters
(ii) Spacing of letters, words and lines
(iii) Originality/creativity/imagination
(iv) Rhythm/unity/balance
FORM/STRUCTURE
(1) Definition of forms (pictorialsm /letterssm)
(ii) Proportion of forms (pictorialsm /letters 5m) in relation to each other and whole.
(iii) Appropriateness of forms/ (pictorial/letters to function.
COLOUR
(i) Appropriate colour
(ii) Harmony/contrast
WORKMANSHIP
(I) Precision 4m/ neatness/ finish'
– TOTAL 100 MARKS
(Visited 47 times, 1 visits today)