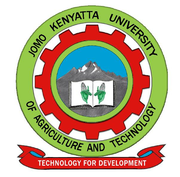 W1-2-60-1-6
JOMO KENYATTA UNIVERSITY
OF
AGRICULTURE AND TECHNOLOGY
UNIVERSITY EXAMINATIONS 2015/2016
FIRST YEAR FIRST SEMESTER EXAMINATION FOR THE
DEGREE OF MASTER OF SCIENCE IN HUMAN RESOURCES
HR 3106: BUSINESS PLANNING
DATE: DECEMBER 2015 TIME: 3 HOURS
INSTRUCTIONS: ANSWER QUESTION ONE AND ANY OTHER TWO QUESTIONS
QUESTION ONE
The idea of owning a business can be appealing to many people for a variety
of reasons. Being an entrepreneur does offer one more flexibility and allows for creativity in problem solving, it puts one in controlling their own financial situations and allows for exploring avenues that can be pursued as professional However, being an entrepreneur is not easy and the learning curve is step. One must be prepared to take on a lot of responsibilities, take on risks and learn new skills that will allow one to manage every facet of small business.
This may mean long hours of working, especially in the beginning, that can have an impact on one's life. Among the huge demands of a small business owner is the need for business planning. This is partly why a number of small businesses fail in their early stages. Indeed that is the reason that informed a certain scholar to conclude
that by failing to plan, it is in fact planning to fail.
Required:
a) Discuss the need for business planning in light of the myriad of
challenges discussed in the above case. [8 marks]
b) Highlight some of the responsibilities and risks an entrepreneur is
to take on while planning for success of a small business. [8 marks]
c) Identify and discuss the users of business plan and why it should
be prepared meticulously. [8 marks]
d) Explain how a small business owner will have planned to fail by
failing to plan. [6 marks]
QUESTION TWO
a) Analyze how a business plan is a good tool for operational tasks
and as a control mechanism in a small business. [12 marks]
b) Highlight the main components of a business suitable for
a small business. [8 marks]
QUESTION THREE
a) As a small business owner intending to venture into business,
discuss how you would analyze a business and decided to start
one from scratch as opposed to buying an existing one. [15 marks]
b) Briefly explain why some business plans fail. [5 marks]
QUESTION FOUR
a) Citing relevant examples, discuss how the financial component of the
business plan can be a good tool for funds sourcing and utilization. [12 marks]
b) You have been invited to attend a forum of potential lenders and
investors to small enterprises. They have asked to orally present to
them your business plan.
Explain the main issues you will discuss. [8 marks]
QUESTION FIVE
a) Highlight the main stages in the strategic business planning process
and the relevance to business success. [12 marks]
b) Identify and explain the main challenges of business owners in
their endeavours of planning for and management of small businesses. [8 marks]
(Visited 121 times, 1 visits today)