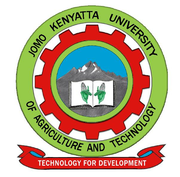 W1-2-60-1-6
JOMO KENYATTA UNIVERSITY OF AGRICULTURE AND TECHNOLOGY
UNIVERSITY EXAMINATIONS 2018/2019
END OF SEMESTER EXAMINATION FOR THE DEGREE OF MASTER OF BUSINESS ADMINISTRATION
HCBA 3221: INTERNATIONAL BUSINESS MANAGEMENT
DATE: DECEMBER 2018 TIME: 3 HOURS
INSTRUCTIONS:
ANSWER QUESTION ONE AND ANY OTHER TWO QUESTIONS
===========================================================
QUESTION ONE [30 MARKS]
ANALYZE THE CASE STUDY BELOW AND RESPOND AS REQUIRED
WAL-MART TAKES ON THE WORLD
Wal-Mart is the world's largest retailer, with more than 65000 outlets worldwide,
1.8 million employees and annual sales of $316 billion. The most largest global
retailer, Carrefour (a fresh discount retailer) has rates of
$945 billion more than 70% of Wal-Mart's merchandise comes from China.
Wal-Mart's International division grows at 11% annually. Wal-Mart's business
strategy is the same everywhere in the worlds irrespective of the diverse macro
environmental variables. The strategy is everyday low prices (EDLP) and
everyday costs units (EDLC).
Wal-Mart's operates in North and South America, Europe and Asia. In America,
Wal-Mart used an acquisition strategy to buy the largest similar firm and
established its own retailer. In Puerto Rico, Wal-Mart was equally successfully but
for Brazil it did so poorly due to the adverse economic and competitive wars.
In Germany at first Wal-Mart faced an uphill task because the Germany
consumers are quality consumers and very demanding. After failing to clinch the
Germany Market, Wal-Mart executives admitted that they moved rather very fast
into their market. However, in Britain, the stay was a success. In Hong Kong,
Thailand and Indonesia, Wal-Mart entered into limit ventures with local firms. In
China, the stay is rather sad because of dissemination and protection of the
domestic outfits by the government. In Japan, Wal-Mart found same problems as
in China.
Wal-Mart's next big move appeared to be Russia, based on various factors such as
market saturation political risk, economic growth and consumer demographics.
Due to the population and a fast expanding economy India would be the next
destination for Wal-Mart. It is also evident that Wal-Mart has plenty of moral up
its sleeve for the global market in the future.
REQUIRED
(a) Though Wal-Mart gets most of its merchandise from China, it failed to open up outlets there. Briefly offer an explanation for this scenario. [8 marks]
(b) In your opinion with, what should Wal-Mart do to clinch a grater portion of the Germany market? [8 marks]
(c) From your International Business knowledge, how should Wal-Mart enter the Indian market? [5 marks]
(d) Beyond India, what countries should Wal-Mart venture into, in your opinion? What factors should be considered? [9 marks]
QUESTION TWO [15 MARKS]
(a) Regional Economic Integration is a very crucial aspect in international Business Management. Being an appointed Business Executive of your organization, define regional economic integration and identify its five levels to the Board. [10 marks]
(b) "Trade Creation and Trade Division" and cardinal concepts in International Business Management. Explain this assertion. [5 marks]
QUESTION THREE [16 MARKS]
(a) Describe the methods Governments use in promoting International Business [10 marks]
(b) After having graduated with a relevant masters degree from JKUAT, an International firm has successfully invited you as the Regional Business Co-coordinator, where you will be faced with "anti-dumping duty and countervailing duty among others. Clearly give a dysfunction between the two international business terms to your employees for an elaborate decision making. [5 marks]
QUESTION FOUR [20 MARKS]
(a) Elaborate how the International system and the economic, political-legal and cultural environments affect an organization's international Business decisions [8 marks]
(b) An International women athletes shoe manufacturer, has contracted you to advise on how to enter the Japanese, South Korea and Vietnam's markets with a new line of woman's athletic shoes. Elaborate with examples which mode of entry it should adopt. [7 marks]
QUESTION FIVE [15 MARKS]
(a) Elaborate, with relevant examples, the role of modern day technology in international business management [6 marks]
(b) Though international business has many positive virtues pegged into it , it has its drawbacks as well. Elucidate the methods that government may use to restrict it. [9 marks]
(Visited 94 times, 1 visits today)