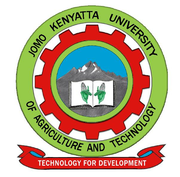 W1-2-60-1-6
JOMO KENYATTA UNIVERSITY OF AGRICULTURE AND TECHNOLOGY
UNIVERSITY EXAMINATIONS 2017/2018
YEAR 4 SEMESTER 2 EXAMINATIONS FOR THE DEGREE OF BACHELOR OF COMMERCE
HCB 2302: BUSINESS POLICY AND STRATEGIC
DATE: DECEMBER 2017 TIME: 2 HOURS
INSTRUCTIONS: ATTEMPT QUESTION ONE AND ANY OTHER TWO QUESTIONS
1) Keubanko is a major player in the food manufacturing sector in Kenya. The firm serves both corporate and dividend clients. Its share of the market is 15% of the corporate sector and 20% of individual client sector. However its turnover and profits have been erratic over the last three years. Its business has been characterized by low volumes and year-to- year variations in turnover and profits.
Recently Mr. Peter Kinale was appointed the Chief Executive Officer (CEO) and has decided to revise business strategy of the firm.
In formulating business strategy, Mr. Kinale envisioned a gradud shift towards products that serve multiple customers and are provided on a volume basis. Mr. Kinale states that it will continue to do what it has done best i.e. to respond to individual customer requirements and tailor new products to unique customer expectations.
Keubanko will diversify its products to a changing business environment. Which includes changing technology and customer expectations. The firm has been recently channeling out. Products tailored towards specific group of customers.
The business will be more market focused and will apply resources towards market and product development. The objective will be to reduce but not to eliminate the firms dependence on short run customer specific services and to bring out stream of goods with light volumes of delivery. Kenbouko will explore other options which include;
– To restrict market development to certain market segment and niches and to mature sectors where there is realistic opportunity and expectations of occupying a dominant and strong competitive position.
– Heavy emphasis to marketing strategies which require eukayyo.. of market research
– Strengthen technology base and systems development. Keubanko to concentrate on strategic planning
– Kenbanko to be growth oriented with substantial resources directed to new products and new market strategies. Investment in product development and capital equipment will be required
Required;
Using knowledge gained in your student and applying it to all the information given above
i) Analyze the situation Mr. Kinale is faced with (10 marks)
ii) Identify problems likely to be encountered if the new options are implemented (10 marks)
iii) Suggest possible solutions to enable realization of the intended objectives (10 marks)
SECTION B
2) In order to cope up with competition most businesses have introduced a wide range of products and entered new markets. Giving examples in the Kenyan environment, discuss the implication of these changes for the management of these businesses (20 marks)
3) Critically evaluate the main categories of environmental influences on strategic planning of business giving specific examples (20 marks)
4) Stakeholders in the business sector have different objectives. Using specific examples identify any four stakeholder conflicts indicating methods to minimizing the conflict (20 marks)
5) All business organizations cannot do without the used of information communication technology (ICT) if they have to cut down costs. Critically evaluate this statement (20 marks)
(Visited 64 times, 1 visits today)