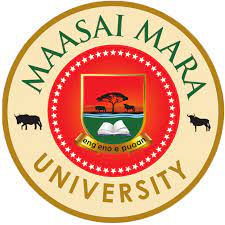 MAASAI MARA UNIVERSITY
REGULAR UNIVERSITY EXAMINATIONS
2018/2019 ACADEMIC YEAR
FIRST YEAR FIRST SEMESTER
SCHOOL OF BUSINESS AND ECONOMICS
CERTIFICATE IN BUSINESS MANAGEMENT
COURSE CODE: CHR 111
COURSE TITLE: INTRODUCTION TO
MANAGEMENT
DATE: 25TH APRIL 2019 TIME: 11.00.-13.00
INSTRUCTIONS TO CANDIDATES
Answer Question ONE and any other THREE questions
This paper consists of Two printed pages
QUESTION ONE
a) Management is a science as well as an art. Explain. [8 marks]
b) State the basic principles of scientific management. [4 marks]
c) Describe five characteristics of Management. [10 marks]
d) Explain various role of a manager in an organization. [8 marks]
QUESTION TWO
There are different Interpretations of the word Management. Explain it as
a) A discipline [3 marks]
b) A process [4 marks]
c) A profession [4 marks]
d) As a body of individuals [4 marks]
QUESTION THREE
a) Explain through a diagram the nature of work at different levels of
Management. [9marks]
b) Describe the importance of communication in management [6marks]
QUESTION FOUR
Management is a process. It comprises of different stages. These stages in the
process are known as the functions of management. Explain the five functions
of management
QUESTION FIVE
a) Explain five types of leadership styles [10 marks]
b)Henry fayol strongly felt that managers should be guided by certain
principle. He evolved various general principles. Explain the following
[5 marks]
i. Division of work.
ii. Unity of command.
iii. Scalar chain.
iv. Exprit de coups.
v. Remuneration.
(Visited 22 times, 1 visits today)