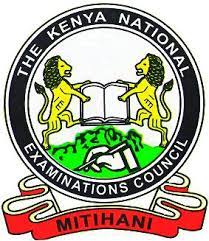 CHAPTER FOUR
                          PRODUCTION AND OPERATION PLAN.
This section offers information on how a product will be produced or how a service will be provided.
Production facilities and capacity.
Give the types of facilities required.
List all the equipments, machineries and show the cost of each.
List any other facility required to set up the business and show the cost.
Elaborate more on plans for repairs and maintenance of machinery.
Come up with the factory/office layout.
Come up with the levels of production i.e. minimum and maximum.
Elaborate more on expansion and future plans of office or factory.
Table 5 Production, Facilities and Capacity.
| | | | |
| --- | --- | --- | --- |
| ITEM | QUANTITY | COST(Ksh) | CAPACITY |
| Office | 2 rooms | 40,000 | 5 units |
| Store | 2 rooms | 20,000 | 1 ton of |
| Pick up | 1 | 200,000 | Cc |
| Electricity | 3 phase | 30,000 | 1000 Kw |
| pangas | 5 | 2,000 | 5  individuals |
Draw the firm layout.
The means and methods used to produce the products are given.
Describe the production development from idea to saleable product/service.
Indicate the costs that you will incur when developing your new products
Highlight the methods to use e.g. JIT
Take into account the changes you anticipate in technology and how you will address them.
Are there any alternative sources available?
Describe the skills required for efficient production for direct and indirect workers
Describe the monthly production cost for products and services.
Compute the total production cost in a month
Elaborate more on purchasing and stock control methods to use e.g. EOQ,JIT
Give the stages in producing products and offering services.
Give the production materials used in production process
Give the external factors that are likely to affect the production process.
How will you minimize the effects of external factors?
Indicate the factors that affect the production process.
Elements affecting production operations.
Ensure that all public health guidelines are adhered to in handling all company's products.
Regular advice sought from government departments.
Give the necessary measures that you would take or will be followed to guard against physical injuries of workers e.g. use of mask,boots,jackets and helmets

Environmental regulations.

Environmental concerns are one of the emerging issues in running of any business.
Adhere to the legislations set by the government.
Regular audits should be undertaken to check their availability and efficiency
Are there measures to conserve the environment? For instance, what environmental concerns will be undertaken e.g. planting trees.
(Visited 44 times, 1 visits today)