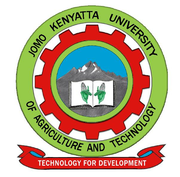 W1-2-60-1-6
JOMO KENYATTA UNIVERSITY
OF
AGRICULTURE AND TECHNOLOGY
University Examinations 2017/2018
END OF SEMESTER EXAMINATION FOR THE CERTIFICATE IN BUSINESS ADMINISTRATION
CED 0107 : STARTING AND MANAGING SMALL BUSINESSES
DATE: APRIL 2018 TIME: 1½ HOURS
INSTRUCTIONS: ANSWER QUESTION ONE (COMPULSORY) AND ANY OTHER
TWO QUESTIONS.
QUESTION ONE (20 MARKS)
(a) Small businesses suffer a significantly higher mortality than that of larger established businesses due to a number of drawbacks. Understanding their pitfalls can help a potential business person to avoid them.
(i) Explain the common reasons why small businesses fail. [10 marks]
(ii) Suggest prudent ways of avoiding the pitfalls. [10 marks]
(b) Identify the professionals that a person intending to start a small business should seek advice from and state the role they play in the business. [10 marks]
QUESTION TWO (15 MARKS)
The basic advice given to anyone intending to start a business is "self-analysis" or "felt assessment".
(a) Why is self-analysis important? [5 marks]
(b) What are the crucial questions that one should ask in a self-assessment? [10 marks]
QUESTION THREE (15 MARKS)
Capital is a huge obstacle in starting and running of small businesses. Explain seven ways which one can use to source for finance for small businesses. [15 marks]
QUESTION FOUR (15 MARKS)
Susan has just started a small business of selling interior décor items in Westlands. Suggest to her on some of the rates and marketing strategies she can adopt to her business. [15 marks]
(Visited 53 times, 1 visits today)