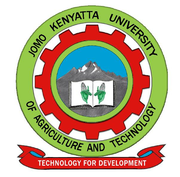 W1-2-60-1-6
JOMO KENYATTA UNIVERSITY OF AGRICULTURE AND TECHNOLOGY
UNIVERSITY EXAMINATIONS 2018/2019
EXAMINATION FOR THE CERTFICATE IN PURCHASING AND SUPPLIES MANAGEMENT
CED 0107: STARTING AND MANAGING SMALL BUSINESSES
DATE: DECEMBER 2018 TIME: 1.5 HOURS
INSTRUCTIONS: Answer question one and any other two questions.
QUESTION ONE
a. Small businesses suffer a significantly higher mortality than that of a larger established businesses due to a number of drawbacks. Understanding the pitfalls of small businesses can help a potential business person to avoid the mortality of the business.
i. Explain the common reasons why small businesses fail. (10 marks)
ii. Suggest prudent ways to avoid these pitfalls. (10 marks)
b. Identify the professionals that a person intending to start a small business should seek advice from. (10 marks)
QUESTION TWO
The basic advice given to anyone intending to start a business is to conduct a "self analysis" or "self assessment"
a. Why is self analysis important. (5 marks)
b. What are the crucial questions that one should ask themselves during a self assessment. (6 marks)
QUESTION THREE
Capital is a huge obstacle in starting and running of small business. Explain seven ways which one can use to source for finance for small businesses. (15 marks)
QUESTION FOUR
Fredrick has just started a small restaurant in his neighborhood. Suggest some strategies that he can use in sales and marketing for his business. (15 marks)
(Visited 72 times, 1 visits today)