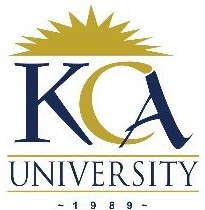 UNIVERSITY EXAMINATIONS: 2019/2020
EXAMINATION FOR THE DEGREE OF BACHELOR OF SCIENCE IN
INFORMATION SECURITY AND FORENSICS
BISF 2108: ANONYMITY ON THE INTERNET
FULL TIME
DATE: MAY, 2020 TIME: 6 HOURS
INSTRUCTIONS: Answer ALL Questions
SECTION B: 20 MARKS
QUESTION ONE
You live in a country where there are many restrictions in accessing the Internet and you are
forbidden from accessing or sharing any content on the Internet.
Task
Discuss in detail how you would setup your computer to communicate anonymously on the
Dark Net including setting up fake emails and chat sessions. Document all the details and
upload to Moodle within the given time
SECTION C: 20 MARKS
QUESTION TWO
Discuss in detail the following privacy issues:
1. Network attacks, architecture and isolation
2. Wireless and Wifi Security
3. How we are tracked online
4. Browser security and tracking prevention
Document your work and upload on Moodle within the given time.
(Visited 19 times, 1 visits today)