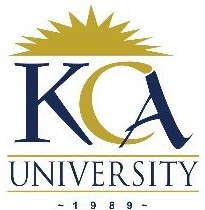 UNIVERSITY EXAMINATIONS: 2019/2020
EXAMINATION FOR THE DEGREE OF BACHELOR OF APPLIED
COMPUTING
BAC 5110: NETWORK SECURITY
FULL TIME/PART TIME
DATE: MAY, 2020 TIME: 6 HOURS
INSTRUCTIONS: Answer ALL Questions
SECTION B: 20 MARKS
QUESTION ONE
You have been appointed the network security administrator of your organization and your duty
is to secure your organization's network from known and unknown intrusions. Your first task is
to focus on creating a proactive network traffic monitoring mechanism.
Task
Discuss in detail the following:
1. The importance of network traffic monitoring
2. The techniques used for network monitoring and analysis
3. The appropriate position for network monitoring, the network traffic signatures including
suspicious ones
4. The use of Wireshark to monitor network traffic including filters, monitoring LAN traffic
against policy violation and detecting various attacks
Prepare a comprehensive report and upload to Moodle within the given time
SECTION C: 20 MARKS
QUESTION TWO
Discuss in detail the following privacy issues:
1. The key roles and responsibilities in risk management
2. The Key Risk Indicators (KRI) in risk management
3. The various risk management frameworks
4. Network vulnerability assessment requirements, phases, tools and bets practices
5. Vulnerability reporting, mitigation, remediation and verification
Document your work and upload on Moodle within the given time.
(Visited 23 times, 1 visits today)