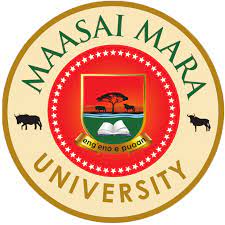 MAASAI MARA UNIVERSITY
REGULAR UNIVERSITY EXAMINATION
2018/2019 ACADEMIC YEAR
SECOND YEAR SECOND SEMESTER
SCHOOL OF BUSINESS AND ECONOMICS
BACHELORS OF SCIENCE IN AGRICULTURAL ECONOMIS AND
RESOURCE MANAGEMENT.
COURSE CODE: AGB 3105
COURSE TITLE: FINANCIAL MANAGEMENT IN
AGRIBUSINESS
DATE :26TH APRIL,2019 TIME:8.30 – 10.30 A.M
INSTRUCTIONS TO CANDIDATES:
Answers question ONE and any other three.
QUESTION ONE
a) Kenya Cooperative Creameries (KCC) is a firm that processes milk
supplied by daily farmers in Kenya. The day-to-day management of KCC
rests on the hands of the board of directors. In your view, does agency
relationship exist between the farmers and the board of directors of
KCC and how does it arise? (4 marks)
b) Discuss the various causes of agency problem that may arise between
the dairy farmers and the board of management of KCC. (6 marks)
c) Kakuzi, a large-scale farming enterprise is considering the purchase of a
new machine for its operations. Two alternative machines, Tata and
Fuso, which will cost Sh.10, 000,000 and Sh.11, 500,000 respectively are
available in the market. The anticipated cash flows after taxation of
each plant are as follows:



Required; Assuming the firm intends to finance the purchase by acquiring a
bank loan at an interest rate of 11%, for each plant compute;
I. Payback period (2 marks)
II. The net present value (NPV). (6 marks)
III.Profitability Index. (4 marks)
IV.Based on your computation above which plant is better and why?
(3 marks)
QUESTION TWO
a) Explain seven factors that influence the formulation of dividend policies
by corporate bodies. (7marks)
b) The management of Sasini, a company involved in a range of
agricultural activities intends to raise additional capital to finance its
activities. It is considering going for debt instead of equity. The
management has approached you for advice concerning its intention.
Discuss factors you are likely advice the company to take into account
when deciding to use debt finance. (8 marks)
QUESTION THREE
The following is the capital structure of company XYZ as at 31/12/2017.



Additional information
1. Corporate tax rate is 30%
2. Preference shares which were issued 10 years ago are still selling at par
value.
3. The debenture has a 10 years' maturity period. It is currently selling at
Sh.110 in the market.
4. The firm has been paying dividend of Sh.5 per share. The DPS is
expected to grow at 5% p.a. in future. The current MPS is Sh.30.
Required
a) Compute the cost of each capital component. (8 marks)
b) Determine the WACC of the firm. (5marks)
c) Outline the weaknesses associated with WACC when used as the
discounting rate, in project appraisal. (2 marks)
QUESTION FOUR
a)i Explain why proper working capital management is important for the
financial success of a corporate body. (3 marks)
ii. Explain five factors which determine the firm's working capital needs.
(5 marks)
b) At a recent seminar on "Gender Empowerment in Business' the invited
financial analyst, James Mwangi advised the participants that extending credit
is one of the corner stone of modern business. Anne Mburu, the managing
director of Sasini Limited took note of this important fact. After the seminar,
she authorized a review of the credit system of her company. The following
data relate to the current state of affairs.
1. Annual sales of the company are Sh.50,000,000
2. Credit sales are 25 per cent of all sales
3. Bad debts average 2% of all credit sales
4. Average collection period for debtor is 40 days
5. The company's cost of capital is 14% per annum
6. Net profit on sales is 15%.
Based on these facts, she is recommending a thorough restructuring of the
credit policy of the company. The expected outcome of this action will be as
follows:
i. Increase in total sales by 30 per cent
ii. Credit sales will be 40 per cent of all sales
iii. Average collection period will decrease to 35 days
iv. Bad debts will increase to 3 per cent of credit sales
v. An additional part time credit control assistant will be hired for Sh.50,000
per annum.
Required
Comment about the effectiveness or otherwise of the proposed revamping of
credit policy. (Show all your workings). (7 marks)
QUESTION FIVE
a) Discuss five reasons that underlie mergers and acquisitions. (6 marks)
b) The following information is on a company in the agricultural
processing business:



i) Calculate the gearing ratio for the above company. (2 marks)
ii) If the company's net profit (before interest and tax) is Sh.2,000,000,000
and assuming a dividend payout ratio of 60% of the earnings, compute
the dividend per share (DPS). (5 marks)
iii) If the market price per share now is Sh.80, compute the dividend yield.
(2 marks)
(Visited 18 times, 1 visits today)