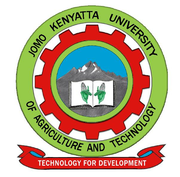 W1-2-60-1-6
JOMO KENYATTA UNIVERSITY OF AGRICULTURE AND TECHNOLOGY
UNIVERSITY EXAMINATIONS 2012/2013
THIRD YEAR FIRST SEMESTER EXAMINATION FOR THE DEGREE OF BACHELOR OF ARCHITECTURE
ABA 2304: BUILDING ENVIRONMENT SCIENCE (THERMAL)
DATE: AUGUTS 2012 TIME: 2 HOURS
INSTRUCTIONS:
1. ANSWER QUESTION ONE AND ANY OTHER TWO QUESTIONS
2. USE ILLUSTRATIONS AND EQUATIONS WHERE NECESSARY.
QUESTION 1 (30 marks)
a. Define the following terms
i. Horizontal shadow angle
ii. Vertical shadow angle
iii. Altitude [3 marks]
b. Jomo Kenyatta University has commissioned you to be the environmental expert for the design of their new campus in the centre of Mombasa City. Advise on how to handle solar heat gain or heat loss whichever you will deem appropriate. [15 marks]
c. Explain how the following sun shading devices work
i. Curtains and Drapes
ii. Venetian Blinds
iii. Cellular Shades [6 marks]
d. Describe the body heat balance and its significance to human thermal comfort. [6 marks]
QUESTION 2 (20 marks)
a. Explain the five essential elements to passive solar design. [5 marks]
b. With the aid of sketches illustrate the following with regard to passive solar heating;
i. Thermosiphon Systems. [8 marks]
ii. Batch System [7marks]
QUESTION 3 (20 marks)
a. What is your understanding of the following;
i. Canopy layer heat island
ii. Boundary layer heat island
iii. Surface heat island [6 marks]
b. List four environmental factors affecting thermal comfort. [4 marks]
c. Assume that the outside air temperature is 320C with a relative humidity . Use the psychrometric chart (fig: 3.1) to determine the following;
i. Specific humidity
ii. Wet-bulb temperature Twb [6 marks]
(Visited 58 times, 1 visits today)