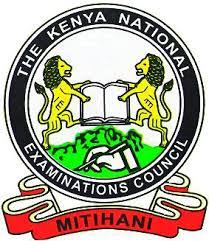 TOPIC 5
STRESS MANAGEMENT
5.1 Meaning of stress
Stress: A state of mental or emotional strain or tension resulting from adverse or demanding circumstances.
Employees stress: is a growing concern for organizations today. Stress can be defined as a lively circumstance in which people face constraints, opportunities, or loss of something they desire and for which the consequence is both unpredictable as well as crucial. Stress is the response of people to the unreasonable/excessive pressure or demands placed on them.
Stress is not always negative. It may also bring out the best in individuals at times. It may induce an individual to discover innovative and smarter way of doing things. This positive dimension of stress is called as enstress. But usually, the term stress has a negative implication and this negative aspect of stress is termed as distress. For instance – When a subordinate is harassed or warned by his superior, unhappiness of unsuitable job, etc. We can say that "Stress causes some people to break, and other to break records."
5.2 Causes of work stress
The factors leading to stress among individual are called as stressors. Some of the factors/stressors acting on employees are-
Organizational factors- With the growth in organizational stress and complexity, there is increase in organizational factors also which cause stress among employees. Some of such factors are-

Discrimination in pay/salary structure
Strict rules and regulations
Ineffective communication
Peer pressure
Goals conflicts/goals ambiguity
More of centralized and formal organization structure
Less promotional opportunities
Lack of employees participation in decision-making
Excessive control over the employees by the managers

Individual factors- There are various expectations which the family members, peer, superior and subordinates have from the employee. Failure to understand such expectations or to convey such expectations lead to role ambiguity/role conflict which in turn causes employee stress. Other individual factors causing stress among employees are inherent personality traits such as being impatient, aggressive, rigid, feeling time pressure always, etc. Similarly, the family issues, personal financial problems, sudden career changes all lead to stress.
Job concerning factors- Certain factors related to job which cause stress among employees are as follows-

Monotonous nature of job
Unsafe and unhealthy working conditions
Lack of confidentiality
Crowding

Extra-organizational factors- There are certain issues outside the organization which lead to stress among employees. In today's modern and technology savvy world, stress has increased. Inflation, technological change, social responsibilities and rapid social changes are other extra-organizational factors causing stress.
5.3 Consequences of stress in an organisation
High absenteeism
High labour turnover
Poor time keeping
Poor performance and productivity
Low morale
Poor motivation
Increased employee complaints
Increased ill-health, accidents and incidents reports
5.4 Ways of managing stress in an organisation
Organizational strategies for managing stress
Encouraging more of organizational communication with the employees so that there is no role ambiguity/conflict. Effective communication can also change employee views. Managers can use better signs and symbols which are not misinterpreted by the employees.
Encourage employees' participation in decision-making. This will reduce role stress.
Grant the employees greater independence, meaningful and timely feedback, and greater responsibility.
The organizational goals should be realistic, stimulating and particular. The employees must be given feedback on how well they are heading towards these goals.
Encourage decentralization.
Have a fair and just distribution of incentives and salary structure.
Promote job rotation and job enrichment.
Create a just and safe working environment.
Have effective hiring and orientation procedure.
Appreciate the employees on accomplishing and over-exceeding their targets.
Individual strategies for managing stress
The employees should make a "to-do" list daily, prioritize the acts in the list and plan the acts accordingly. Take regular breaks during work to relax you. By effective time management, the employees can achieve their targets timely and can meet work pressures and, thus, avoid stress.
Do hard work. Strive to achieve your goals but do not do it to the harm of family, health, or peer.
Indulge in physical exercises. It helps in effective blood circulation, keeps you fit, diverts mind from work pressures.
Encourage a healthy lifestyle. Take a regular sleep, have plenty of water, have healthy eating habits. Promote relaxation techniques such as yoga, listening music and meditation.
The employees should have optimistic approach about their work. They should avoid connections with negative approach employees.
The employees should have emotional intelligence at workplace. They should have self-awareness, self-confidence and self-control at workplace.
The employees should build social support. They should have close connections with trustworthy peer who can listen to their problems and boost their confidence level. This social network will help the employees to overcome stress.
Employee counselling is a very good strategy to overcome employee stress. Through counselling, employees can become aware of their strengths and how to develop those strengths; their weaknesses and how to eliminate them; and they can develop strategies for changing their behaviour. Employees are also given career counselling which helps in reducing their ambiguities with regard to career.
Find a fun way to release stress, such as, cracking jokes, playing tennis, golf, etc.
Do not remain pre-occupied with yourself. Turn your focus outwards. Help others. This will release some stress.
(Visited 219 times, 1 visits today)