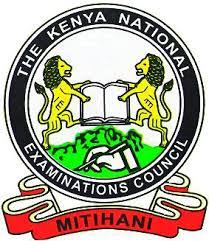 THE ORGANISATION & STRUCTURE OF THE HR DEPARTMENT
This paper will discuss issues relating to the HR department/ function under the following sub-headings.
Responsibilities of the HR function.
Organisation of the HR function
Status of the HR function
Evaluating the effectiveness of the HR function.
The Responsibilities of the HR Function.
The key activities of HRM carried out by both line managers and HR professionals are: –
Organisation
Employment relationship
Resourcing
Performance management
Human resource development (HRD)
Reward management
Employee relations
Health, safety and employee services
Employment and HR administration.
Organisation: this includes organisation design, job design and role building and organisational development.
Employment relationship: this entails improving quality of the employment relationship, creating a climate of trust, developing a more positive psychological contract and achieving a high commitment organisation.
Resourcing: includes HR planning and HR recruitment and selection.
Performance management: entails getting better results from the organisation, teams and individuals by measuring performance and recommending improvements.
Human resource development: including organisational and individual learning, management development and career development.
Reward management: including job evaluation, pay, pay for contribution, non-financial rewards and employee benefits.
Employee relations: this includes industrial relations, employee involvement and participation and communications.
Health, safety and employee services: health and safety (development and administration) and employee services (provision of welfare services and help with personal problems)
Employment and HR administration: employment practices and procedures (conditions of service, dealing with promotions, transfer, discipline, capability problems, grievances etc) and HR information systems.

Organisation of the HR function.
The HR officer is necessarily a generalist, since the variety of issues typically dealt with in a HR department is so diverse that no one can master all aspects of the job.  A HR manager requires working knowledge of the following: –
The firm, its products and industry in which the business operates.
Production methods and the company organisational structure.
Pension schemes, wages and bonus arrangements.
All laws relating to employment
Fundamentals of management theory and practice.
Consequently, the HR person requires wide-ranging knowledge and skills.  Line managers on the other hand require highly specialized qualifications and experience.  Remember the HR manager advises the line managers, but some of whom may be reluctant to accept advise from a HR manager who does not possess their detailed knowledge of specific functions.
The structure of a HR department depends on the relative importance of the various tasks it performs, which in turn depends on the organisation of the firm – its size and complexity, production technology, degree of bureaucracy and historical tradition.
Some HR departments have a number of staff who share work equally.  Other departments are segmented according to particular functions with separate staff and sections e.g. for training, recruitment etc.  This enables staff to specialize in a certain area and encourages expertise but it may also encourage narrow attitudes among staff.
The Status of the HR Department/ Function.
Personnel or HR managers sometimes complain that the importance of HRM is not properly understood.  Negative perception of the role of a HR department might arise from the HR manager's involvement in the implementation of redundancies, dismissals and grievance procedures, rejection of union requests for pay increases and other disagreeable aspects of life at work.
Currently, due to interest in quality assurance and quality management, some organisations are now marketing their HR departments.  This can be done through:
Conducting surveys to discover the expectations of other departments – HR department's customers.
Educating line managers about what the HR department can and cannot do.
Involving other departments when formulating HR policies.
Training HR staff to understand customer needs
Communicating with customers on an on-going basis
Relating the HR function to the overall corporate strategy of the firm
Making the services of the HR department user friendly.
Practical devices for enhancing the status of the HR department include: –
Producing leaflets and brochures explaining the HR departments' activities.
Briefing sessions to other departments.
However, the HR function or department must be seen as efficient and not one that is creating bureaucracy and bogging down the system.  The HR department must deliver the shareholders value.
HR plays a key role in facilitating good people management throughout the business.  But in too many cases, HR activities become an end in itself; failing to align with the business needs, failing to control costs, failing to manage risks effectively or failing to focus on its contribution to growing revenues.  In whatever we do, we need to note that HR comprises a significant cost of the organisation.
The most current issues in HRM involve efforts at turning the HR department into a profit centre through a return on investment through training and performance improvement.  Strategic HRM now seeks to align HR goals and business goals and HR is critical to the success of the organisation, but the problem is, this is only known to the HR specialists, top management may not know.  In this era of increasing cost and budget justification, HR departments need to make their function more responsive to organisational changes and prove their contribution to the bottom line.  This is only possible if one can accurately measure the efficiency and productivity of the department in qualitative terms.
Effective HRM should feed through into improved organisational performance, higher productivity among employees, better customer services and hence increased sales.  It is possible to quantify effectiveness of the department.
Quantitative indices of the HR departments work may be available in relation to:
Unit labour costs compared to those in competing companies
Staff turnover
Absenteeism rates
Incidences of invocations of grievance procedures
Proportion of the hr dept staff that obtain professional qualifications.
Number of days lost through strikes
Days/production lost due to accidents and work stoppage
How long it takes to recruit a new employee
Subjective criteria includes; employee motivation levels, team spirit and willingness to accept change, extent to which HR proposals are accepted by top management, quality of relationships with unions, calibre of job applicants, response to adverts.
Staff from other departments may be interviewed on how they rate the HR department on such issues as:
How prompt it responds to requests for information or advice.
Quality of service given by HR staff
Politeness and approachability of HR staff
Individual knowledge of technical personnel matters
Departments overall contribution to the work of other sections.
Senior management may evaluate the department on the basis of its ability to contribute and assist in strategic issues, ability to handle satisfactorily problems resulting from down sizing, organisational restructuring and implementation of change, formulation of mission statements, determination of corporate culture, and facilitation of technological change.
F Assume you are a HR manager and have been commissioned to prove the effectiveness of your HR department.  Explain how you will start on such an aspect.

F In what ways can you turn the HR department into a profit making section of the organisation?

F What are the main competencies required of a human resource practitioner?
 Sample Job Description: HR Manager
Includes duties, requirements, and expectations.
Human Resources Manager
Reports To:
Summary
Develops policy and directs and coordinates human resources activities, such as employment, compensation, labour relations, benefits, training, and employee services by performing the following duties.
Essential Duties and Responsibilities
Analyses wage and salary reports and data to determine competitive compensation plan.
Writes directives advising department managers of Company policy regarding equal employment opportunities, compensation, and employee benefits.
Consults legal counsel to ensure that policies comply with federal and state law.
Develops and maintains a human resources system that meets top management information needs.
Oversees the analysis, maintenance, and communication of records required by law or local governing bodies, or other departments in the organization.
Identifies legal requirements and government reporting regulations affecting human resources functions and ensures policies, procedures, and reporting are in compliance. Studies legislation, arbitration decisions, and collective bargaining contracts to assess industry trends.
Writes and delivers presentations to corporate officers or government officials regarding human resources policies and practices.
Recruits, interviews, tests, and selects employees to fill vacant positions.
Plans and conducts new employee orientation to foster positive attitude toward Company goals.
Keeps records of benefits plans participation such as insurance and pension plan, personnel transactions such as hires, promotions, transfers, performance reviews, and terminations, and employee statistics for government reporting.
Coordinates management training in interviewing, hiring, terminations, promotions, performance review, safety, and sexual harassment.
Advises management in appropriate resolution of employee relation's issues.
Responds to inquiries regarding policies, procedures, and programs.
Administers performance review program to ensure effectiveness, compliance, and equity within organization. Administers salary administration program to ensure compliance and equity within organization.
Administers benefits programs such as life, health, and dental insurance, pension plans, vacation, sick leave, leave of absence, and employee assistance.
Investigates accidents and prepares reports for insurance carrier. Coordinates Safety Committee meetings and acts as Safety Director.
Conducts wage surveys within labour market to determine competitive wage rate.
Prepares budget of human resources operations.
Prepares employee separation notices and related documentation, and conducts exit interviews to determine reasons behind separations.
Prepares reports and recommends procedures to reduce absenteeism and turnover.
Represents organization at personnel-related hearings and investigations.
Contracts with outside suppliers to provide employee services, such as temporary employees, search firms, or relocation services.
Supervisory Responsibilities
Provides management direction and counselling. Supervises clerical assistant and temporary staffing as needed.
Qualifications
To perform this job successfully, an individual must be able to perform each essential duty satisfactorily. The requirements listed below are representative of the knowledge, skill, and/or ability required. Reasonable accommodations may be made to enable individuals with disabilities to perform the essential functions.
Education and/or Experience
Bachelor's degree (B. A.) from four-year college or university; or one to two years' related experience and/or training; or equivalent combination of education and experience.
Language Skills
Ability to read, analyse, and interpret the most complex documents. Ability to respond effectively to the most sensitive inquiries or complaints. Ability to write speeches and articles using original or innovative techniques or style. Ability to make effective and persuasive speeches and presentations on controversial or complex topics to top management, public groups, and/or boards of directors.
Mathematical Skills
Ability to work with mathematical concepts such as probability and statistical inference, and fundamentals of plane and solid geometry and trigonometry. Ability to apply concepts such as fractions, percentages, ratios, and proportions to practical situations.
Reasoning Ability
Ability to apply principles of logical or scientific thinking to a wide range of intellectual and practical problems. Ability to deal with nonverbal symbolism (formulas, scientific equations, graphs, etc.,) in its most difficult phases. Ability to deal with a variety of abstract and concrete variables.
Certificates, Licenses, Registrations
Member of the Institute of Personnel Management (K)
Physical Demands
The physical demands described here are representative of those that must be met by an employee to successfully perform the essential functions of this job. Reasonable accommodations may be made to enable individuals with disabilities to perform the essential functions.
While performing the duties of this job, the employee is regularly required to sit; use hands to finger, handle, or feel; reach with hands and arms; and talk or hear. The employee is occasionally required to stand and walk. The employee must frequently lift and/or move up to 10 pounds. Specific vision abilities required by this job include close vision, distance vision, depth perception, and ability to adjust focus.
Work Environment
The work environment characteristics described here are representative of those an employee encounters while performing the essential functions of this job. Reasonable accommodations may be made to enable individuals with disabilities to perform the essential functions.
The information contained here is intended to provide useful information on the topic covered, but should not be construed as legal advice or a legal opinion.
EVALUATING THE PERFORMANCE OF THE HUMAN RESOURCE FUNCTION IN ORGANISATIONS.
OBJECTIVES.
At the end of the topic the trainee should be able to: –
Discuss what is expected of the HRM department by both the management and the employees
Identify methods of evaluating the contribution of the HRM department to the overall effectiveness of the organization.
Many writers have argued that HRM practices can improve company performance by:-
Increasing employee skills and attitudes.
Promoting positive attitudes and increasing motivation
Providing employees with expanded responsibilities so that they can make full use of their skills and abilities.
There are 7 dimensions that characterize systems that produce high performance in people.
Selective hiring.
Self managed teams and decentralized decision making.
High compensation systems.
Extensive training.
Reduced status barriers – dress, language, wage differentials.
Extensive sharing of financial and performance evaluation.
HR contributes to competitive advantage and total quality initiatives by adding value.  People contribute added value.  HR can add value by: –
Facilitating change
Making specific contribution in the areas of HRP, resourcing, training and development, performance management, reward and employee relations.
Ensuring HR initiatives are treated as investments.
Delivering cost effective HR services
EVALUATING THE HR FUNCTION.
The most popular basis for evaluation of the HR function may be based on: –
Understanding of the organization – Mission, Vision, Products, Markets etc.
Effectiveness of contributions to top management decision-making or corporate issues.
Extent to which innovatory, realistic proposals are made on HR strategies, policies and programmes.
Capacity to deliver as promised.
Quality of advice and service they (HR) provide.
Ability to build and maintain stable and cooperative relationships with trade unions.
Ability to handle difficult situations such as downsizing.
Contribution made towards development of a corporate culture, influence on management style and ability to act as facilitators and managers of change.
Their overall credibility and ability to work as a full member of the top team.
When deciding on HR should be evaluated, one must distinguish between quantitative criteria – turnover, absenteeism figures and qualitative criteria – line manager's opinion of the HR function and results of an employee attitude survey.
 Types of Performance Measures.
These include: –
Money Measures – maximizing income, minimizing expenditure and improving rates of return.
Time Measures – express performance against work timetables, amount of backlog and speed of activity or response.
Reaction – How others judge the function or its members. Peer assessment, performance ratings of the department (by both internal and external clients), and analysis of comments or complaints.
 Evaluation Criteria
The effectiveness of HRM can be measured by reference to: –
Organizational effectiveness
Specified goals
Specified quantified measures – labour costs, turnover, productivity.
Stakeholder perspective – views of the board on personnel effectiveness.
The approaches that in practice are adopted by organizations to evaluate HR effectiveness are: –
1) Quantitative (at organizational level)
2) Quantitative (at employee level)
3) Achievement of specified goals
4) Service level agreements
5) Subjective overall evaluation
6) User reaction measures
7) Employee satisfaction measures
8)  Individual evaluation
9) Utility analysis
10) Benchmarking
 1) QUANTITATIVE (AT ORGANIZATIONAL LEVEL)
This may include; added value per employee, profit per employee, sales value per employee, costs per employee
2)     QUANTITATIVE (AT EMPLOYEE LEVEL)
This can be classified into two categories;
Those relating to measurable aspects of employee behaviour and
Those relating to the type, level and cost of services provided to HR clients.
Those relating to measurable aspects of employee behaviour and
Employee behaviour criteria includes:-
Employee retention and turnover rates.
Absenteeism rates.
Ratio of suggestions received to number of employees
Number of usable proposals received
Cost savings due to employee suggestions
Frequency/severity rate of accidents
Ratio of grievances to number of employees
Time lost through disputes
Number of references to industrial tribunals and outcome of such tribunals.
Those relating to the type, level and cost of services provided to HR clients. (HR department service-level criteria or value of service provided by the HR function.
Average time to fill vacancies
Time to respond to applicants
Ratio of acceptance to offer made
Cost of adverts
Training hours per employee
Time to respond to and settle grievances
Cost of induction training per employee
Cost of benefits per employee
Measurable improvements in productivity due to training
Ratio of HR department costs to profits, sales, turnover
Personnel costs in relation to budget
Ratio of personnel staff to employees
3)     ACHIEVEMENT OF SPECIFIED GOALS
This may be expressed as; the number of employees who received training and agreement with trade unions.
4)     SERVICE LEVEL AGREEMENTS (SLA's)
This is an agreement between the provider of a service and the customers who use the service. In HR such agreements can be drawn for such activities as: –
Response to requests for help in recruitment, training, handling disciplinary cases, health and safety.
Time taken to prepare job descriptions, fill vacancies, and conduct job evaluations.
Amount of time lost through absenteeism, work related sickness, accidents.
Proportion of discipline and grievance issues settled at the time of first involvement of HR personnel.
Number of appeals against job evaluation decisions.
Results of evaluations by participants of training provided by the HR function.
5)     SUBJECTIVE OVERALL EVALUATION
This is the most common method and is done by the CEO or the board and relates to such areas as: –
Quality of advice or service the function provides.
Degree to which the function members are proactive and not reactive
Feedback from line managers about the HR function.
6)     USER REACTION MEASURES
This seeks to measure the degree to which the HR function clients (directors, managers, team leaders) are satisfied with the quality of service they receive from the HR personnel.  Areas assessed include:-
–    Understanding of strategic business imperatives.
–    Anticipation of business and management needs
–    Ability to work as a business partner.
–    Quality of advice given
–    Speed of response to requests
–    Promptness in handling grievance and appeals
Assistance to managers in training needs identification.
7)     EMPLOYEE SATISFACTION MEASURES
This will be done through attitude surveys and will obtain information on: –
Extent to which promotion, job evaluation, appraisals, performance related pay, grievance processes etc are seen as being fair.
Degree to which employees are satisfied with pay and benefits.
Extent to which employees feel they are involved in making decisions that affect them.
How well they feel they are kept informed on matters of importance to them.
Consistency with which personnel are applied.
Opportunities available for training and development
Support and guidance they receive from their managers and team leaders
Extent to which their work makes the best use of their skills and abilities.
Their work environment – health and safety and general conditions of work.
Facilities provided to them
General climate and management style of the organization.
8)     INDIVIDUAL EVALUATION
It is also necessary specifically to agree the overall objectives and standards of performance expected from members of the function as a basis for assessment.
9)     UTILITY ANALYSIS
This provides a decision support framework that explicitly considers the costs and benefits of personnel decisions.  Utility analysis focuses on: –
–         Quantity – effect of work behaviour over time
–         Quality – production of large improvements.
–         Cost – minimization of costs
10) BENCHMARKING
This involves comparing what the HR function is doing within the organization with what is happening in HR functions of other organizations elsewhere.  This involves gaining information on 'best practice'
Every organization will develop its own approach to evaluating the effectiveness of the HR function and its members.  There are no standard measures.
a)      Identify and discuss some of the reasons, which make the HR department be seen more as a liability to an organization rather than an asset.
b)      What are the probable shortcomings of using the subjective overall evaluation method to evaluate the HR department?
c)      In what instances can benchmarking of the HR department be of value to the organization?
ORGANISATIONAL STRUCTURE AND EFFECTIVENESS
INTRODUCTION
This course unit, which is still part of the wider FHRM, is intended to cover the allocation of responsibilities, the grouping of activities and definition of the organization.  The topics under this broad heading will include; organizational structure, Job design, method improvement, work measurement and organizational effectiveness.
Specific objectives
At the end of this topic the trainee should be to: –
Explain the meaning and importance of an organizational structure
Identify the various types of organizational structures
Identify factors affecting organizational structure
Assess the appropriateness of an organizational structure
Discuss guidelines for designing an organizational structure
Design an organizational structure
Advise management on introducing
Advise management on introducing changes to organizational structure
Co-ordinate the implementation of an organization design.
ORGANISATIONAL STRUCTURE: Definition
The structure of an organization can be regarded as a framework for getting things done.  It consists of units, functions, divisions, departments and formally constituted work teams into which activities related to particular processes, projects, products, markets, customers, geographical areas or professional disciplines are grouped together.
The structure indicates who is accountable for directing, coordinating and carrying out these activities & defines management hierarchies the chain of command that is responsible to whom for what at each level in the organization.
Management Function of Organizing
Organizing establishes relationships between activity and authority.  It has four distinct activities:
Determine what activities have to be done to achieve organisational goals.
classify type of work needed to accomplish the objectives
Assign work to individuals and delegate appropriate authority.
Design a hierarchy of decision making relationships.
Organising consists of the following processes.
Consider the plans and goals of the company.
Determine activities needed to achieve the identified goals.
Classify and group the activities, on the basis of similarity – a process termed Block Formation
Assign the work and delegate authority.
Design a hierarchy of decision making – seen in the shape of an organisational chart.
Organizational Chart
Structures are usually described in the form of an organizational chart.  This places individuals in boxes that show their job & position in the hierarchy and traces the direct lines of authority (command and control) through the management hierarchies.
Charts, due to their vertical nature, do not give the horizontal & diagonal relationship that exists in an organization between people in different units or departments.
Charts define who does what and the hierarchical lines of authority.  However, they do not convey the roles people play in organizations, their parts in interacting with others and the way in which these parts are interpreted.
Purposes of an Organisational structure.
It facilitates strategy implementation.
It allocates tasks and responsibilities.
It helps organise formal reporting relationships.
Groups employees efficiently.
Designates authority, discretion and control
Facilitates communication
Maximises motivation
A well structured organisation should have the following characteristics:
It should reflect a hierarchy of decision making relationships. It should indicate the type of authority.  Line authority is shown by solid lines on the chart.  Functional and staff authority are advisory and are depicted by dotted lines. The line hierarchy in the structure consists of functions and managers who are directly concerned in achieving the primary purpose of the organization – manufacturing, selling.  Staff functions such as finance, personnel and engineering provide services to the line to enable the line, to get on with the job.
It should reflect the chain of command or the reporting structure of the company.
Span of control. This is the number of staff who are directly controlled by a manager.
Channels of official communication – these are seen through the solid lines.
The work being undertaken in each job must be shown clearly through job titles.
How current the present organisation structure is must be seen in a date inserted below the chart.
Types of Organizational Structures
The following are the basic types of organizational structures:
Divisionalised
Geographical
Matrix
Customer based
Product-based organizations
Divisionalised/ Functional organizations
These divide the organisation along lines of skills that are needed within the business.  They usually include marketing, sales, Research and development, production, operations, and so on.  This involves structuring the organization into separate divisions, each concerned with its own activity – manufacturing, selling, etc A division is a collection of functions working together to produce a product. Divisions create smaller, manageable parts of a firm. Divisions develop a business-level strategy to compete. A division has marketing, finance, and other functions. Functional managers report to divisional managers who then report to corporate management.
Advantages.
Foster professional identity.
Easy to supervise by skilled functional employees.
Give opportunities for specialisation in particular skills.
Provide specialised information and knowledge to other departments of the organisation.
Facilitates deployment of staff
Easy to develop training programmes that are functionally based
Facilitates career development.
Disadvantages.
May lead to sectional interests – each department trying to outdo the other ones in resources allocation.
Does not encourage teamwork
Probability of resource under utilisation
Inhibit development of well rounded senior managers.
Geographic/Decentralized structures
Some organizations, especially large multi-nationals, decentralize most of their activities and retain only a skeleton HQ's staff to deal with financial control matters, strategic planning, legal issues and occasionally personnel matters – but only those to do with senior management or an across the group basis (recruitment, development and remuneration).
Advantages.
Allows better knowledge of customers.
Enables an organisation to have goodwill of the areas where they operate.
Enables the company to understand the labour market from which they can source conveniently.
Provides good training grounds for managerial staff.
Disadvantages
May lead to under utilisation of resources – may lead to closure of some branches.
Duplication of activities is possible where there is poor coordination.
Requires a high level of coordination.
Build up heavy travel costs for managers who have to coordinate the locations.
Matrix Structures
Matrix structures are a response to globalisation of markets, intensification of competition ad the acceleration of product life cycles.  Such structures are project based.  They are seen where people work in projects such as research and development units, advertising agencies and management consultancies.  In recent years the structure is seen in all types of organisations.  Project managers will have no permanent staff, except, may be administrative or secretarial support.  Such structures draw their members from professional groups, with members getting assigned as fully as possible to project teams.
A matrix structure has two or more channels of command, two or more lines of budget authority and two or more sources of performance and reward.  It is meant to cope with a variety of activities in a complex work environment.  Such a structure employs a multiple command system that also includes related support mechanisms and associated organizational culture & behaviour pattern.  A matrix organization is not desirable unless;
The organization must cope with two or more critical sectors (functions, products, services, areas)
Organizational tasks are uncertain, complex and highly interdependent.
There are economies of scale.
Advantages.
Encourages multi-skilling and interdepartmental ideas and sharing of knowledge.
Increases flexibility of the human resources.
Can develop well-rounded managers.
Involves and challenges employees
Motivates employees to identify with end products
Disadvantages
i)     Power struggle is common as different employees get caught in different leadership struggles for resources.
ii)    Brings feelings of insecurity
iii)  May stress managers as they try to balance the multiple roles, trying to judge what is important and which form of success will aid their careers.
iv)  Requires a high level of coordination
v)   Lead to conflict because lines of authority and responsibility get blurred and lack clarity.
vi)  Requires high level team spirit and interpersonal skills
vii) May affect workers performance.  End of project may just be the end of employment. 
Customer Based
This is based on the customers served.  For this to happen the customers must be clearly distinct – by taste, preferences, needs, purchasing power and so on.  Examples include; wholesale and retail markets, hospitals and so on. Closely related to this structure is the market structure where divisions are based on the types of customers served.
Advantages
Offers highly specialised customer service.
Easy to control labour related costs
Facilitates development of training programmes
Disadvantages.
May lead to overspecialisation.
May lead to sectionalism
Requires high level coordination
May lead to unnecessary competition over resources.
Product-based Structure
This is based on an organisations product line.  It is commonly found in huge organisations that deal with a variety of products and services.  Each product line becomes headed by a brand team leader or manager.
Advantages
Enables the product groups to concentrate on their priorities.
Enables groups to develop their own cultures.
Facilitates development of independent strategic plans and training programmes.
It allows for easy accounting practices facilitating focus on costs, profitability and possible losses through the organisation.
Decision making can be allocated specifically where problems arise.
Disadvantages
May lead to over specialisation.
Does not encourage multi-skilling
May lead to under-utilisation of resources
May lead to duplication of resources.
Encourage competition between divisions that may become counterproductive.
Determinants of Structure.
  1. Strategy.  An organisation's structure should facilitate the achievement of goals. Structure should follow strategy. Strategy-structure framework focuses on:  Innovation, cost minimization and imitation
Size significantly affects an organisation's structure.
The effectiveness of an organisation is related to the 'fit' between technology and structure
Environmental uncertainty and structure. Environment has a major influence on structure. One way to reduce environmental uncertainty is to adjust the organisational structure. Mechanistic organisations are most effective in stable   Organic organisations are best matched with dynamic and uncertain environments
Human Resources. Higher skilled workers who need to work in teams usually need a more flexible structure. Higher skilled workers often have professional norms (CPA's, physicians).
Managers must take into account all four factors (environment, strategic plan, technology and culture) when designing the structure of the organization
ORGANISATIONAL DESIGN
The process of coordinating the structural elements in the most effective manner. Key concepts in design of organization include:
Span of control – the range of employees who to report to a managerial position. Refers to the number of employees that managers can efficiently and effectively manage. In general, the wider the span, the more efficient the organisational design
Appropriate span is influenced by:
The skills and abilities of the manager and employees
Similarity and complexity of tasks
Physical proximity of subordinates
Availability of standardized procedures
Sophistication of organisation's information system
Authority – the formally-granted influence of a position to make decisions, pursue goals and get resources to pursue the goals; authority in a managerial role may exist only to the extent that subordinates agree to grant this authority or follow the orders from that position.
Responsibility – the duty to carry out an assignment or conduct a certain activity.
Delegation – process of assigning a task to a subordinate along with the commensurate responsibility and authority to carry out the task.
Chain of command – the lines of authority in an organization, who reports to whom.
Accountability – responsibility for the outcome of the process.
Line authority – the type of authority where managers have formal authority over their subordinates' activities (the subordinates are depicted under the manager on a solid line in the organization chart); departments directly involved in producing services or products are sometimes called line departments.
Staff departments – the type of authority where managers influence line managers through staff's specialized advice; departments that support or advise line departments are called staff departments and include, e.g., human resources, legal, finance, etc.
21st Century Organizational Trends That Affect Organisational Structures.
1.        Globalisation: Increasingly globalises sales, manufacturing, research, and management.  Movement from direct exports to having sales offices in different countries to having manufacturing to all functions spread across the globe. Increasingly globalises labour market.
2.     Diversity. Workforce getting more heterogeneous sexually, racially, culturally, individually, etc.  Source of both innovation and conflict/communication problems. Need to cope with different styles of interaction, dress, presentation, physical appearance.
3.     Flexibility. Organizational systems and processes and people that can respond differently to different situations. Fewer detailed rules and procedures. Greater autonomy, encouragement for initiative. Customisable employment relationships: telecommuting, job sharing, pay for skills.  Lifetime employability, not lifetime employment.  This due to:
Differentiated customer needs — filling them exactly is source of competitive advantage
Increasing diversity in workplace
–    Increased pace of change in technology and markets
1.      Flat organisations: Fewer levels of management, Workers empowered to make decisions fewer differences in responsibility (not in pay) across levels.  This is brought about by:
Need for speed, which makes it helpful to empower employees to make decisions, which means fewer managers are needed.
Changes in information technology mean less need for the communication and control functions of middle managers
globalisation means intensified competition, which increases the need to cut costs
5.    Networked.
Direct communication across unit & firm boundaries, ignoring chain of command
Cross-unit team structures
Outsourcing & downsizing
Strategic alliances with competitors and others now have firms that are your competitors, customers and collaborators all at the same time.
Close coordination among firms (e.g., JIT systems) and information sharing (open computer systems)
Across the board contact with customers, not just official boundary spanners
Customisation
Decentralization
This is due to new information technologies, especially groupware, client-server, distributed computing; fast changing customer needs and competitor offerings
Tall & Flat Organizations
Tall structures have many levels of authority relative to the firm's size.
As levels in the hierarchy increase, communication gets difficult.
The extra levels result in more time being taken to implement decisions.
Communications can also become garbled as it is repeated through the firm.
Flat structures have few levels but wide spans of control.
Results in quick communications but can lead to overworked managers.
Centralization vs. Decentralization
Centralisation concentrates authority in a few positions of a company.  Centralisation is the degree to which decision making is concentrated at a single point in the organisation.  Top-level managers make decisions with little input from subordinates
Decentralisation disperses authority to many positions in an organisation.  But in all these instances of decentralisation, the manager retains absolute responsibility.
Tall structures suffer from centralised authority.  In decentralisation, the lower you go the greater the level of authority.  Decentralisation is preferred since decisions are taken close to the customer and source of information.
Centralisation ensures integration of authority allows for standardised procedures, economies of scale (purchase of stocks), faster management of crisis and is appropriate where companies are establishing new ventures.
Decentralisation helps reduce pressure on top management, encourages growth and diversification, develops specialised groups and allows for enrichment and empowerment.  It reduces delays in having to refer problems elsewhere for decisions, it encourages initiative and innovation, makes jobs stimulating and interesting, allows for teamwork, decisions are made by those who are best placed and improves workers morale.
Formalization
The degree to which jobs within the organisation are standardized.  It is the extent to which employee behaviour is guided by rules and procedures
Such Organisation is characterized by:
Explicit job descriptions; Lots of rules; Clearly defined procedures; Minimum individual discretion
Two Generic Models of Organisational Design
Mechanistic: These are characterized by

High Specialization
Rigid Departmentalisation
Clear Chain of Command
Narrow Spans of Control
Centralization
High Formalization
Organic
Cross-Hierarchical Teams
Free Flow of Information
Wide Spans of Control
Decentralization
Low Formalization
(Visited 33 times, 1 visits today)