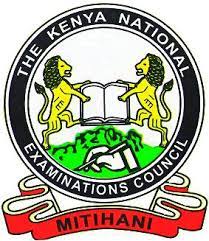 THE KENYA NATIONAL EXAMINATIONS COUNCIL
DIPLOMA IN SALES AND MARKETING
MODULE III
BUSINESS EDUCATION SINGLE AND GROUP CERTIFICATE EXAMINATIONS
STAGE III
STRATEGIC PLANNING IN SALES AND MARKETING
1. (a) Explain five benefits that a firm derives from strategic planning. (10 marks)
(b) Mr Wendy, a sales coordinator, is analysing the sales channels of Lenana Limited.
Explain the purpose of this exercise. (10 marks)
2. (a) Ms Mwakisha, the proprietor of Kilifi Limited, has introduced field training for her, salesforce. Explain six objectives of this kind of training. (12 marks)
(b) Explain four ways by which a salesperson may overcome objections from prospects during sales presentations. (8 marks)
3. (a) Describe four strategies that a salesperson may use to build credibility with prospects. (8 marks)
(b) A firm's sales may be affected by various environmental factors. Describe six such factors. (12 marks)
4. (a) Salespeople are expected to plan for a sales call at all times. Explain five reasons for this. (10 marks)
(b) Explain five roles that Information Communication and Technology (ICT) plays in customer relationship management. (10 marks)
5. (a) Sales representatives perform various tasks for a company. Describe six such tasks. (12 marks)
(b) A mobile phone is a very important tool to a salesperson. Explain four ways in which it is used. (8 marks)
6. (a) Mr Opiyo, a sales manager at Lakeview Limited, is intending to evaluate the salesforce. Explain five methods that he may use to do so. (10 marks)
(b) Describe five prospecting strategies that a salesperson may use to develop leads. (10 marks)
7. (a) Explain five requirements that a sales forecasting system should meet in order to be useful in decision making. (10 marks)
(b) Muiruri, a sales manager of Dunyu Limited, is preparing a sales plan for the next quarter of the year. Describe five steps that he will follow when developing an effective sales plan.
(Visited 35 times, 1 visits today)