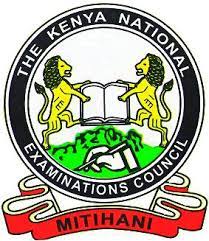 THE KENYA NATIONAL EXAMINATIONS COUNCIL
DIPLOMA IN ENTREPRENEURIAL AGRICULTURE
MODULE I
1. (b) Outline the action to be taken on discovery of a fire in a workshop. (10 marks)
2. (a) Draw a labelled diagram of a combination set. (10 marks)
(b) Illustrate the following readings:
(b) Using a labelled diagram, explain the operation of a tractor disk brake unit. (14 marks)
4. (a) Outline four general adjustments carried out on ploughs. (6 marks)
(b) State any four advantages of using reversible ploughs. (4 marks)
(c) Explain the merits of using rotary cultivators for land preparation. (10 marks)
6. With the aid of a labelled diagram, explain the operation of a combine harvester. (20 marks)
7. (a) Give any six factors that affect the seed rate of planters. (6 marks)
(b) Sketch a picker-pin potato seed drop mechanism and explain its operation. (14 marks)
Outline the sequence of events that take place in a cylinder of a 4-stroke cycle spark ignition engine.
List the five types of pressurised fire extinguishers, stating the colour code for each. (10 marks)
Describe three ways of applying force to activate the braking action of tractor brake units.
(i) micrometer scale 40.68 mm;
(ii) vernier caliper scale 20.44 mm.
(Visited 33 times, 1 visits today)