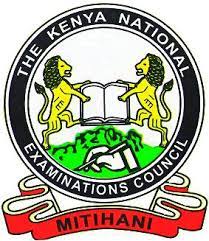 1. (a) Hassan recently got a job as a salesperson for Pata Ltd. Explain to him on the closing signals from customers that he should monitor in the course of his sales presentations. (10 marks)
(b) Selling serves certain roles in a country. Outline these roles. (10 marks)
2. (a) Juma recently won some money in a lottery which he intends to invest in a supermarket business. Explain the measures that he should take to enhance the effectiveness of products displays in his supermarket. (10 marks)
(b) One responsibility of a sales manager is to established sales territories for the salespeople. Explain the reasons for establishing such sales territories. (10 marks)
3. (a) Personal selling requires a salesperson to have knowledge on various aspects of the products that he deals in. Explain such aspects of product knowledge. (10 marks)
(b) There are certain characteristics that define major accounts in a company. Highlight those characteristics. (10 marks)
4. (a) Alice, a technical salesperson, was recently allocated a totally new geographical area.
Explain the cultural challenges that she could encountered in the new area. (10 marks)
(b) John recently got a job as a salesperson in a car bazaar. Explain the measures that he could take to ensure effective demonstration of cars in the bazaar. (10 marks)
5. (a) Many organizations have adopted relationship selling for their products. Explain the reasons that may account for its trend. (10 marks)
(b) Price objection is a common type of objection raised by prospects during a sales presentation. Explain the ways in which such an objection could be handled. (10 marks)
6. (a) Hussain, the sales manager of Potato Ltd, recently set sales quotas for the company's salespeople. Explain the limitations of setting such quotas. (10 marks)
(b) Warinya has been employed as a travelling salesperson in a certain firm. Outline the social qualities that she should possess for her to succeed in her work. (10 marks)
7. (a) There are certain challenges that a salesperson could encounter at the time of opening a sales presentation. Outline such challenges. (10 marks)
(b) A salesperson's responsibility for a sales territory requires thorough planning. Explain what such planning should entail.
(Visited 31 times, 1 visits today)