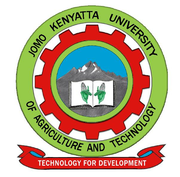 W1-2-60-1-6
JOMO KENYATTA UNIVERSITY OF AGRICULTURE AND TECHNOLOGY
University Examinations 2013/2014
EXAMINATION FOR THE DEGREE OF BACHELOR OF LAWS
LSC 2214: LAW SCIENCE & ETHICS
DATE: DECEMBER, 2013 TIME: 2 HOURS
INSTRUCTIONS: Answer Question ONE and any TWO other questions.
Question One
Damaris is afflicted by a rare skin condition for which no treatment is available locally. She has visited several specialist doctors in Kenya without success. The last doctor she visited is a consultant dermatologist who is involved in ongoing research trials on the particular condition at an Indian hospital. The doctor is excited at the possibility that Damaris may be enlisted in the trial.
a) Discuss the ethical basis on which the doctor would propose trial participation
[10 marks]
b) Explain the principles that would inform the doctor's assessment of potential benefits and risks. [20 marks]
Question Two
Non-therapeutic trials raise different concerns in relation to consent and assessment of potential
risks and benefits. Discuss this statement, citing relevant examples. [20 marks]
Question Three
A group of women living with HIV/AIDS in a village in Marsabit county have learnt of a joint
JKUAT/Oxford University trial of a promising new HIV/AIDS drug. The women express
interest to participate in the trials. As a researcher involved in the conduct of the trial, discuss the
special concerns that arise in relation to:
a) Selecting of research subjects [10 marks]
b) Informed consent [10 marks]
Question Four
Dr. Kihato is renowned for running a practice that blends modern medicine and traditional treatment. On occasion when modern medicine has failed to provide cure, Dr. Kihato has administered traditional (herbal) treatments. The Kenya Medical Practitioners and Dentists Board has severally accused the doctor of unorthodox practice, but his winning argument has always been that he did what was in the best interest of his patients in the circumstances.
a) Evaluate the ethical school to which Dr. Kihato subscribes [10 marks]
b) Propose a course of action by which the Kenya Medical Practitioners and Dentists Board would hold Kihato liable. [10 marks]
Question Five
The bioethical framework is based on certain fundamental principles. Describe these principles. [20 marks
(Visited 56 times, 1 visits today)