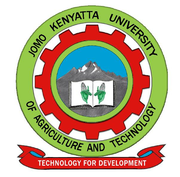 W1-2-60-1-6
JOMO KENYATTA UNIVERSITY OF AGRICULTURE AND TECHNOLOGY
UNIVERSITY EXAMINATIONS 2017/2018
YEAR II SEMESTER I EXAMINATION FOR THE DEGREE OF BACHELOR OF SCIENCE IN COMMUNITY HEALTH AND DEVELOPMENT
ICH 2202: MEDICAL TERMINOLOGIES
DATE: DECEMBER 2017 TIME: 2 HOURS
SECTION A ANSWER ALL QUESTIONS (48 MARKS)
1. Explain the importance of medical terminologies. (6 marks)
2. State the plural of the following medical terms and construct a sentence with the term.
i. Appendix. (6 marks)
ii. Oncology
iii. Therapy
3. Explain the meaning of the following medical words. (6 marks)
Afebrile
Anoxia
Arthritis
B.C.G
Dementia
Diabetic
4. Using a simple sketch drawing indicate the following positional terms. (6 marks)
Superior
Posterior
Distal
Inferior
Anterior
Ventral cavity
5. State the medical term for the following statements and then construct a sentence using the medical term. (6 marks)
Haematemesis
Haematuria
Ischaemia
Neuritis
Palliative
Phlebitis
6. Describe any two medical conditions affecting each of the following system.
Digestive system. (4 marks)
Cardio vascular system. (4 marks)
Musculo skeletal system. (4 marks)
7. A university student complains of pain in the ventral cavity. Name six possible medical conditions the student may be suffering from, while explaining them. (6 marks)
SECTION B ANSWER ONLY ONE QUESTION. (22 MARKS)
8. Discuss with examples the building blocks of medical terminologies. (22 marks)
9. Discuss the following
i. Five body cavities. (5 marks)
ii. Five body systems. (5 marks)
iii. Five medical specialists (5 marks)
iv. Five diagnostic procedures. (5 marks)
v. Organization of the human body. (2 marks)
10. Prepare a presentation on the digestive system using as many medical terms as possible under the following sub headings.
i. Definition. (4 marks)
ii. Anatomy and physiology (6 marks)
iii. Disease conditions. (4 marks)
iv. Diagnostic procedures. (4 marks)
v. Management of conditions. (4 marks)
(Visited 75 times, 1 visits today)