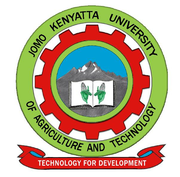 W1-2-60-1-6
JOMO KENYATTA UNIVERSITY
OF
AGRICULTURE AND TECHNOLOGY
UNIVERSITY EXAMINATIONS 2016/2017
END OF SEMESTER EXAMINATION FOR THE DEGREE OF MASTERS OF
HSD 3203: EDUCATION AND DEVELOPMENT
DATE: JULY 2017 TIME: 2 HOURS
INSTRUCTIONS: ANSWER QUESTION ONE AND ANY OTHER THREE QUESTIONS
QUESTION ONE (30 MARKS)
(a) One of the objectives of education in Kenya is to foster nationalism, patriotism, and promote national unity. Explain the extent to which this has been realized.
(b) Explain the relevance of the following philosophies to education development in Kenya.
(i) Essentialism
(ii) Progressirism
(iii) Behaviourism
(iv) Peremmialism
QUESTION TWO (20 MARKS)
Critically examine the education ideas of Julius Nyerere to the contemporary education in Kenya.
QUESTION THREE (20 MARKS)
Outline and discuss key factors which led to the World Conference for Education for All. In your view, to what extent did the conference contribute to the provision of universal primary education in Africa.
QUESTION FOUR (20 MARKS)
Discuss the terms of reference and major recommendations of Mackay report. Carefully explain the reports' implications on Socio-economic development in Kenya.
QUESTION FIVE (20 MARKS)
Critically discuss the challenges facing Kenya in her quest to implement Universal Primary Education (UPE)
(Visited 83 times, 1 visits today)