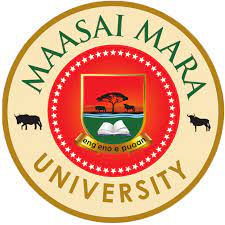 MAASAI MARA UNIVERSITY
REGULAR UNIVERSITY EXAMINATIONS
2018/2019 ACADEMIC YEAR
FIRST YEAR SECOND SEMESTER
SCHOOL OF BUSINESS & ECONOMICS
DIPLOMA IN HUMAN RESOURCEMANAGEMENT
COURSE CODE: HRD 009
COURSE TITLE: HUMAN RESOURCEMANAGEMENT II
DATE: 19TH AUGUST 2019 TIME: 0830-1030 HRS
INSTRUCTIONS TO CANDIDATES
• Question ONE is compulsory
• Answer any other THREE questions
QUESTION ONE (25 MARKS)
a) Explain with illustration the meaning of the following terms:
i) Strategy.
ii) Policy.
iii) Procedure.
(6marks).
b) Discuss how the recruitment strategy can affect the way of working.
(4marks).
c) Discuss the elements that may lead to employer- employee relations.
(5marks)
d) What are some of the objectives of establishing a Human Resource
Software? (10marks).
QUESTION TWO (15 MARKS)
a) Explain skills, communication and information strategies that promote
quality services in an organization. (10marks).
b) Explain the purpose of the core values in managing human resources in an
organization?
(5marks).
QUESTION THREE (15 MARKS)
What is the relationship between strategic human resource management and
organizational strategy? (15marks).
QUESTION FOUR (15 MARKS)
a) Explain four human resource strategies that are developed to support the
organizational strategy. (8marks).
b) Explain the six strategic planning questions, which guide organizational
integration. (7marks).
QUESTION FIVE (15 MARKS)
a) With reference to the development of human resource strategy, explain the
steps and issues addressed. (5marks)
b) Discuss the importance of strategic human resource management in an
organization. 10marks).
(Visited 24 times, 1 visits today)