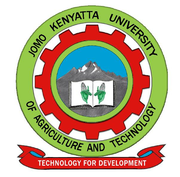 W1-2-60-1-6
JOMO KENYATTA UNIVERSITY
OF
AGRICULTURE AND TECHNOLOGY
University Examinations 2014/2015
SECOND YEAR SECOND SEMESTER EXAMINATION FOR THE DEGREE
OF BACHELOR OF PUBLIC ADMINISTRATION AND LEADERSHIP
HPS 2206: SOCIAL ENTREPRENEURSHIP
DATE: AUGUST 2014 TIME: 2 HOURS
INSTRUCTIONS: ANSWER QUESTION ONE (COMPULSORY) AND ANY OTHER TWO QUESTIONS
Question One (30 Marks)
Chantel Fourie has taken her love for dogs and turned it into a profitable business which is visibly appreciated by the community of Atlantis. She had started studying Biodiversity and Ecology at the University of Stellenbosch but had to end her study after two years due to personal factors and attended a training programme at Raymond Ackerman Academy. Fourie's time on the programme proved to be the key that unlocked her potential and kickstarted her entrepreneurial journey and she opened the Doggie Tail Dog Parlour from her home in Atlantis in 2007.
Raising capital, however, was not the only challenge that Fourie faced. There was little encouragement from her community and she was forced to rely on her own convictions for strength. Many people openly discouraged me from opening a dog parlour, saying that people in Atlantis do not love their dogs and there was no market for it", explains Fourie. 'But I live in Atlantis and I'm crazy about dogs so I know they were wrong. I did conduct a market survey just to be sure".
Doggie Tail Dog Parlour is the first dog grooming business in Atlantis and its surrounding areas. Fourie has proved her doubters wrong and now spends every day spoiling the pets of animal lovers in her community and beyond. She has about 30 to 45 regular clients and many others who come in less frequently. …….. "Good ideas and drive are not enough to build a successful business – you need the business acumen to complement these other elements. I was given the opportunity to tap into World Class expertise and realize my full potential". Says Fourie.
a) Fourie is an entrepreneur. List down a minimum of four characteristics of a business entrepreneur. (15 Marks)
b) For a social entrepreneur, briefly explain three characteristics he/she must possess in addition to those state in 'a' above. (15 Marks)
Question Two (20 Marks)
a) Define social entrepreneurship and provide one relevant example of a social enterprise. (5 Marks)
b) Social entrepreneurs are distinct from other forms of entrepreneurship. State these distinctive factors which are four in number. (15 Marks)
Question Three (20 Marks)
Social entrepreneurs operate within the boundaries of two business strategies. Name these two boundaries and explain briefly how they help in achieving social entrepreneurship goal. (20 Marks)
Question Four (20 Marks)
Social work plays a very important role in the society. Briefly explain its role basing on the three main objectives of social work. (20 Marks)
Question Five (20 Marks)
Briefly explain how a social enterprise is managed basing on the social criteria and economic criteria. (20 Marks)
(Visited 76 times, 1 visits today)