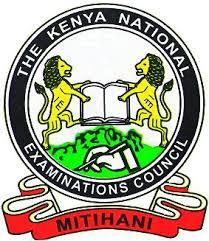 THE KENYA NATIONAL EXAMINATIONS COUNCIL
DIPLOMA IN SALES AND MARKETING
BUSINESS EDUCATION SINGLE AND GROUP CERTIFICATE
EXAMINATIONS
FINANCIAL ASPECT OF MARKETING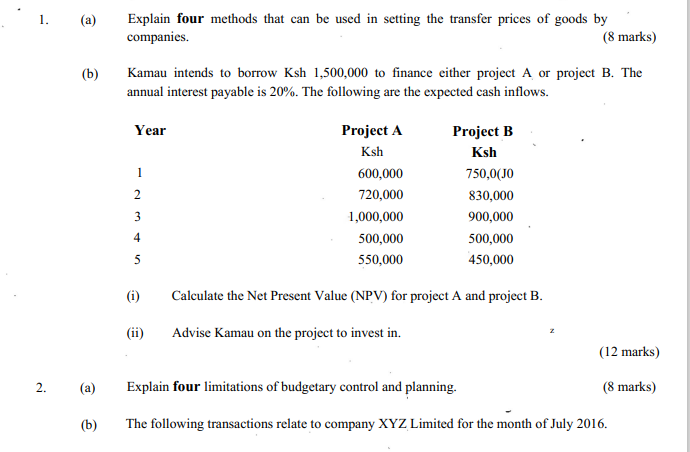 Explain four methods that can be used in setting the transfer prices of goods by companies. (8 marks)
Kamau intends to borrow Ksh 1,500,000 to finance either project A or project B. The annual interest payable is 20%. The following are the expected cash inflows.
Year Project A Project B
Ksh            Ksh
1 600,000    750,0(J0
2 720,000     830,000
3 1,000,000    900,000
4 500,000      500,000
5 550,000       450,000
(i) Calculate the Net Present Value (NPV) for project A and project B.
(ii) Advise Kamau on the project to invest in. z
(12 marks)
Explain four limitations of budgetary control and planning. (8 marks)
The following transactions relate to company XYZ Limited for the month of July 2016.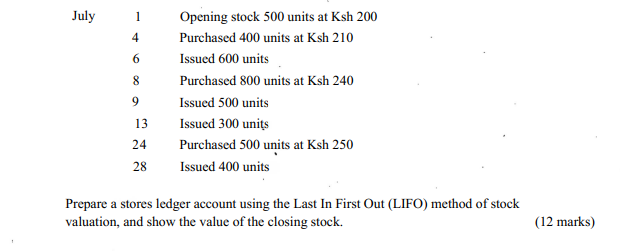 Mwanzo Limited makes and sells a single product for which variable costs are as follows:
Ksh
Direct materials 100
Direct labour 80
Variable production overheads 240
The selling price per unit is Ksh 300 and the total fixed cost per annum is Ksh 720,000.
The budgeted output level is 14,000 units.
(i) Calculate the:
(I) break-even point in units.
(II) units to produce in order to meet a target profit of Ksh 1,080,000.
(II) margin of safety in units.
(ii) Advise the company on which costs to reduce in order to achieve a lower  break-even point.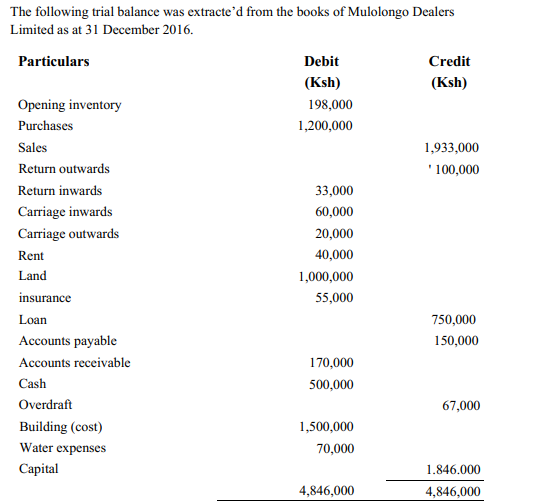 Additional information:
Inventory on 31 December 2016 was valued at Ksh 20,400.
Building was to be depreciated at 10% per annum on cost.
Prepare income statement for the year ended 31 December 2016. (12 marks)
4. (a) Explain five factors that should be considered in deciding on the most suitable method of remuneration for employees. (10 marks)
(b) Explain five actions that arc available to a company to minimise the inherent risk with debtors. (10 marks)
5. (a) The cost of a service department of a firm for the last five years are as follows: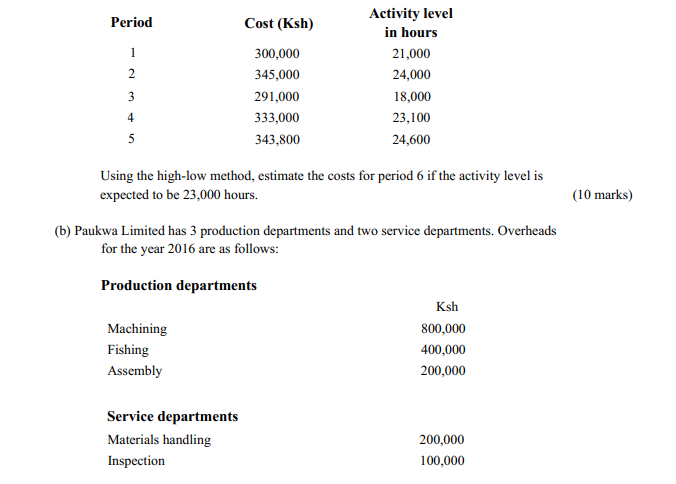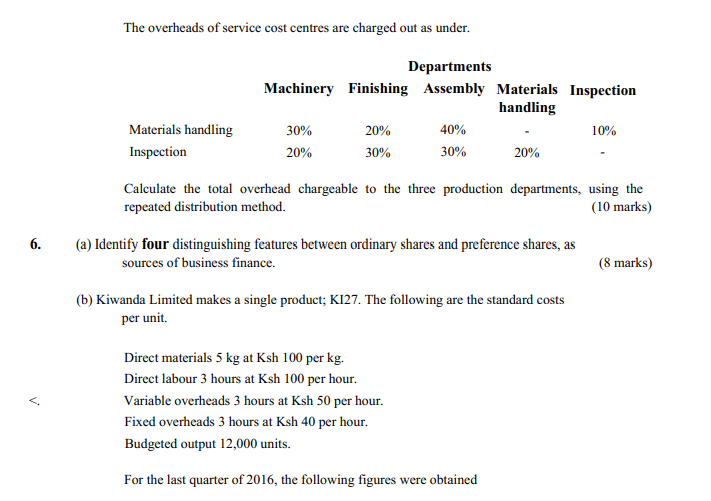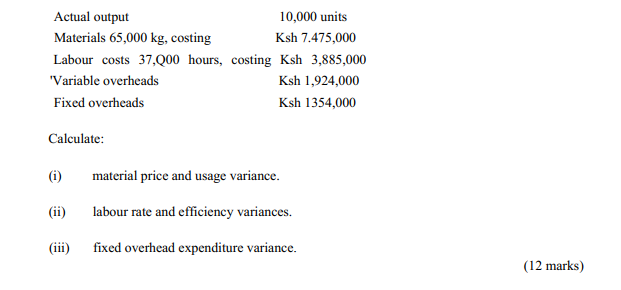 (Visited 27 times, 1 visits today)