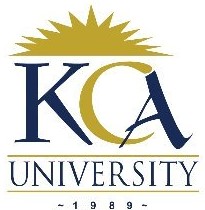 UNIVERSITY EXAMINATIONS: 2019/2020
EXAMINATION FOR THE DIPLOMA IN INFORMATION
TECHNOLOGY /DIPLOMA IN BUSINESS INFORMATION
TECHNOLOGY
DIT 203/DBIT 205: SYSTEMS ANALYSIS AND DESIGN
DATE: MAY, 2020 TIME: 6 HOURS
INSTRUCTIONS: Answer ALL Questions.
SECTION TWO: SHORT ANSWER QUESTIONS (20 MARKS)
1. hy is the system analyst referred to as an agent of change? [2 Marks]
2. What are the skills required for the system analyst to be able to perform his role in the
organization? [5 Marks]
3. What are the advantages of systems documentation? [5 Marks]
4. Explain FIVE characteristics of good information. [5 Marks]
5. State reasons why a system analyst uses open ended questions. [3 Marks]
SECTION THREE: OPEN BOOK EXAM (20 MARKS)
1. Draw a DFD for customer order process in supermarket information system.
[10 Marks]
2. A university consists of several faculties. Within each faculty there are several
departments. Each department may run a number of courses. All teaching staff are
attached to departments, each staff member belonging to a unique department. (Note: see
how many meanings you can assign to this ambiguous sentence). Every course is
composed of course units. Staff may teach on many course units and each course unit
may be taught by a number of staff.
[10 Marks]
Required: Draw an entity-relationship model. Show both cardinalities and
optionalities.
(Visited 34 times, 1 visits today)