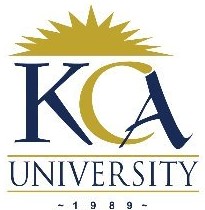 UNIVERSITY EXAMINATIONS: 2017/2018
EXAMINATION FOR THE DIPLOMA IN INFORMATION
TECHNOLOGY
DIT107 MATHEMATICS FOR SCIENCE
DATE: AUGUST, 2018 TIME: 1 ½ HOURS
INSTRUCTIONS: Answer Question ONE and any other TWO questions.
QUESTION ONE
a) For the sequence -9, -3, 3, 9 …
Find:
i) The sum to the 14
th term. (4 Marks)
ii) The sum to infinity.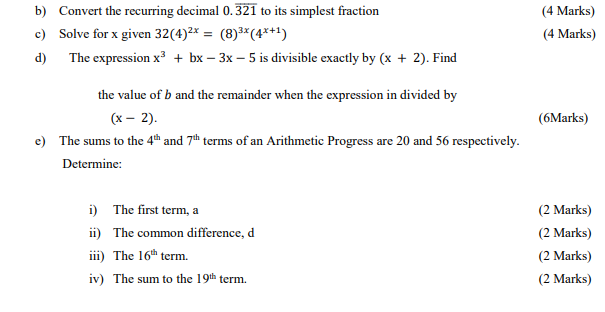 QUESTION TWO

QUESTION THREE
a) Distinguish between
i. Qualitative and quantitative variables (2 Marks)
ii. Discrete and continuous data. (3 Marks)
b) For the following grouped frequency distribution data below,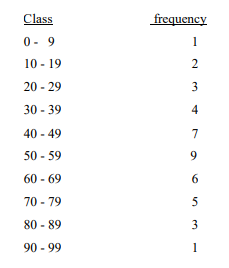 QUESTION FOUR
a) By using the quadratic formula, determine the roots to the quadratic function

QUESTION FIVE

(Visited 36 times, 1 visits today)