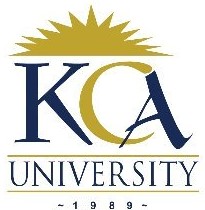 UNIVERSITY EXAMINATIONS: 2015/2016
EXAMINATION FOR THE DIPLOMA IN INFORMATION TECHNOLGY
DIT 203 SYSTEM ANALYSIS DESIGN
DATE: AUGUST 2016 TIME: 1½HOURS
INSTRUCTIONS: Answer Any THREE Questions.
QUESTION ONE
a) Define the following terms as used in system analysis and design (6 Marks)
i) System Testing
ii) System Changeover
iii) System Analysis
b) "A system analyst frequently acts as a business consultant to an organization" with reference
to this statement, argue the case for a business analyst being a business consultant to an
organization (6 Marks)
c) State and explain the THREE of the strategies applied in system Implementation stages
(8 Marks)
QUESTION TWO.
a) With aid of example, distinguish between non-functional requirement and functional
requirement in system requirements.
[4 Marks]
b) Define prototyping and discuss the TWO approaches involved [6 Marks]
c) ) Briefly describe the stages involved in a systems development cycle, starting with the
original identification of the problem by management and ending with a report back on
successful (or otherwise) implementation. [10 Marks]
QUESTION THREE.
a) Describe FOUR different ways in which the changeover to a new system can take place.
Highlight the advantages of EACH. (8 Marks)
b) List FOUR methods of fact finding available to the systems analyst. (4 Marks)
c) Explain why you think the use of CASE Tools may lead to high quality system
documentation (6 Marks)
d) What is System testing (2 Marks)
QUESTION FOUR.
a) Discuss in details major characteristics underlying between a TPS,EIS and DSS systems
giving common examples you have come across. [12 Marks].
b) Under system analysis discuss TWO major advantages of Interviews as opposed to TWO
setbacks of Questionnaires? [8 Marks].
QUESTION FIVE.
a) In System design entity relationship diagrams are used to represent processes depicting
various operations. By use of ERD solve the following scenarios.
i. An invoice is written by one sales rep but a sales rep writes many invoices
ii. A vendor sells many products but a product is bought from one vendor
iii. An invoice has one or many products and a product is found on zero, one or many
invoices. [12 Marks]
b) State and Explain FOUR information systems components [8 Marks].
(Visited 49 times, 1 visits today)