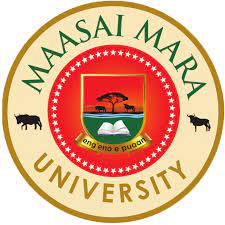 MAASAI MARA UNIVERSITY
REGULAR UNIVERSITY EXAMINATIONS
2015/2016 ACADEMIC YEAR
FOURTH YEAR SECOND SEMESTER
SCHOOL OF BUSINESS AND ECONOMICS
BACHELOR OF ARTS (ECONOMICS)
COURSE CODE: ECO 422
COURSE TITLE: PROJECT APPRAISAL AND EVALUATION
DATE: May 3rd, 2016 TIME: 8:00 A.M. – 10:00 A.M.
INSTRUCTIONS TO CANDIDATES
1. Answer Question ONE and any other three questions
This paper consists of Five (5) printed pages. Please turn over.
 
QUESTION 1
a) Differentiate the following types of costs as used in project management. Give examples of each.
i. Project costs and associated costs
ii. Real and nominal costs
iii. Primary and secondary costs
(6 marks)
b) Shadow prices refer to the true or intrinsic prices which reflect the scarcity of resources in the economy. Discuss three circumstances when shadow prices should be used in project management, appraisal, and evaluation.
(3 marks)
c) Maasai Mara University intends to address the high expenditure on casual laborers' wages. Three proposals have been made. First, the university intends to purchase eight (8) loan mowers each at a cost Kshs. 121,350. The second option is to buy herbicides to suppress unwanted vegetation from growing. It is estimated that the herbicides will be purchased once and will be used over the required period. The cost of herbicides will be Kshs. 650,000. The third option is to reduce the vegetation coverage by paving the areas under vegetation cover. This would cost the university Kshs. 1,010,100. The cost saving per project is given in the table below. Ignore the operational costs.


Using the payback period criterion, advise the university on which project to undertake.
(10 marks)
d) There are a number of project appraisal techniques. Whichever the technique that is used in assessing the desirability of a project, there are some basic properties that a particular technique should have. Enumerate and discuss these requirements.
(6 marks)
QUESTION 2
a) The government of Kenya is intending to realize high enrolment in public primary schools across the country. It has 4 mutually exclusive policies paraded for selection. A consultant to the Ministry of Education, Science and Technology has established the possible net benefits that the government can realize under each of the polices and the possible increase in public primary school enrolment that can be realized as shown in the table below. Use the table to advise the government on which policies to adopt under the criteria in Part (i) through (v).

Based on the above payouts per policy adopted, advice the government based on:
i. The Maximax Criterion
ii. The Maximin Criterion
iii. The Hurwicz Criterion (use an index of pessimism of 0.9)
iv. Laplace Criterion
v. Minimax criterion
(10 marks)
b) Highlight and discuss any five characteristics of a project
(5 marks)
QUESTION 3
a) In order to communicate the needs of an organization to its potential funders, partners, associates, and stakeholders, a project proposal must be articulately drafted. Discuss any 3 characteristics of a good project proposal.
(6 marks)
b) Project donors would want to know how a project activity will be continued once their grant is expended. This calls for feasibility study of the proposed project. Discuss the following types of feasibility.
i. Financial feasibility
ii. Technical feasibility
iii. Environmental feasibility
(9 marks)
QUESTION 4
a) Discuss 5 qualities of a good project proposal
(10 marks)
b) Discuss five qualitative factors to consider in appraising projects
(5 marks)
QUESTION 5
a) In economic analysis of projects, a Social Cost Benefit Analysis (SCBA) is used to make up for the discrepancy that occurs between social costs and benefits and monetary costs and benefits. Discuss any 4 sources of these discrepancies.
(8 marks)
b) Cash flows of a project are given in the table below.
Year 1 2 3 4 5
Cash flows (100,000) 200,000 200,000 300,000 550,00
Assess the feasibility of the project based on the Net Present Value (NPV) and Internal Rate of Return (IRR) criteria.
(7 marks)
(Visited 27 times, 1 visits today)