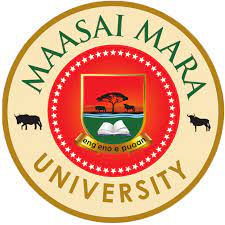 MAASAI MARA UNIVERSITY
REGULAR UNIVERSITY EXAMINATIONS
2014/2015 ACADEMIC YEAR
FIRST YEAR SECOND SEMESTER
SCHOOL OF ARTS AND SOCIAL SCIENCES
BACHELOR OF SCIENCE IN COMMUNICATION, JOURNALISM AND PUBLIC RELATIONS
COURSE CODE: CMM 109
COURSE TITLE: :COMMUNICATION AND PERSUASION
DATE: 4th AUGUST, 2105 TIME:
INSTRUCTIONS TO CANDIDATES
Question ONE is compulsory.
Answer any other TWO questions.
This paper consists of 2 printed pages. Please turn over.
Q1 (a) Alcohol drinking is a pervasive problem on college campuses. As a communicator you want to convince comrades to quit abusing alcohol, explain FOUR practical suggestions you would give them. (10marks)
(b) After every five years, Kenyan media cover politics, with politicians who will do just anything to win approval from voters, suggest FOUR peripheral cues that low involved voters may consider in a candidate. (10marks)
(c) Suppose you were requested to give a speech to first year communication students on "Public Speaking Skills", suggest THREE attributes of credibility that would enhance your speech. (10marks)
Q2 Assume that after you graduate, you land a job with the Kenya Cancer Society. Your task is to explore why some young people succeed in quitting smoking and why others fail.
(a) Describe ONE theory that best explains attitude behavior relations. (10marks)
(b) Suggest ONE main shortcoming of the theory in (1a) above. (4marks)
(c) Identify ONE theory that adds a component to the theory in (1a) above. (2marks)
(d) Explain the component added to the theory in (1a) above. (4marks)
Q3. (a) One media house carried out a campaign on fatty foods through its various radio channels. Describe THREE approaches to ethics that would be considered in designing the message. (10marks)
(b) Suggest FIVE primary benefits that attitudes provide. (10marks)
Q4. (a) "Communicators exert THREE different persuasive effects: shaping, reinforcing and changing responses" (Miller, 1980). Using relevant examples from the media in Kenya, explain the THREE effects. (15marks)
(b) Assume that you visited a supermarket yesterday accompanied by your nephew, a toddler, and he demanded a toy. Suggest why this would NOT qualify as persuasion. (5marks)
Q5. (a) "Propaganda overlaps with persuasion, as both are invoked to describe powerful instances of social influence" (Perloff, 2003). Describe FOUR differences between the terms. (12marks)
(b) Describe FOUR message effects in persuasion. (8marks)
(Visited 83 times, 1 visits today)