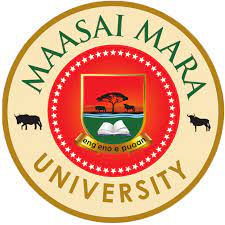 MAASAI MARA
UNIVERSITY
REGULAR UNIVERSITY EXAMINATIONS
2014/2015 ACADEMIC YEAR
FIRST YEAR FIRST SEMESTER
SCHOOL OF BUSINESS AND ECONOMICS
CERTIFICATE IN HUMAN RESOURCE MANAGEMENT
COURSE CODE: CHR 101
COURSE TITLE: COMMUNICATION IN HUMAN RESOURCE MANAGEMENT
DATE: 26TH AUGUST, 2015 TIME: 8.30 AM – 10.30AM
INSTRUCTIONS TO CANDIDATES
Question ONE is compulsory.
Answer any other THREE questions.
This paper consists of 2 printed pages. Please turn over.
Question one
a) Explain five forms of organizational structures that an organization can adopt 10 marks
b) With an illustration explain the process of communication 10 marks
c) List five problems of communication failure in human resource management 5 marks
Question two
a) Explain five barriers to effective human resource management communication. 10 marks
b) Explain five factors to consider in choosing a media for HRM communication 5 marks
Question three
a) Some organizations use grapevine in communicating important information amongst its employees. Explain five dangers of using grapevine in communication 10 marks
b) Highlight five advantages of using emails in HRM communication. 5mks
Question four
a) Distinguish between upward communication and downward communication giving characteristics of each 10 marks
b) Claire is a human resource manager at KK sugar company ltd. She requires help on dealing with a staff who is always reporting to work late. Give her tips that she can use to achieve effective communication to this employee. 5 marks
Question five
a) Explain five principles of organizations 10 marks
b) Highlight five uses of communication in organizations. 5 marks.
(Visited 38 times, 1 visits today)