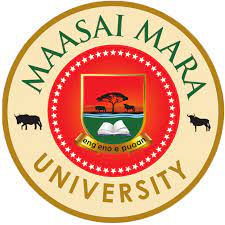 MAASAI MARA UNIVERSITY
REGULAR UNIVERSITY EXAMINATIONS
2018/2019 ACADEMIC YEAR
FIRST YEAR SECOND SEMESTER
SCHOOL OF BUSINESS AND ECONOMICS
CERTIFICATE IN BUSINESS MANAGEMENT
COURSE CODE: CBM 007
COURSE TITLE: ESSENTIALS OF MARKETING
DATE: 21ST AUGUST 2019 TIME: 0830-1030 HOURS
INSTRUCTIONS TO CANDIDATES
Answer ALL questions in section A and any other THREE in section B.
This paper consists of 2 printed pages. Please turn over.
QUESTION ONE
a) Describe the classifications of market according to:
I) Basis of Geographical area (5mks)
ii) Basis of time (5mks)
Iii) Basis of volume of business (5mks)
b) Explain the following terms as used in marketing giving a relevant
example on each
i) Monopoly market (3mks)
ii) Perfect market (3mks)
iii) Imperfect market (4mks)
QUESTIONS TWO
a) Philip kotler categorized five major marketing Eras that have evolved
throughout time to form the philosophies that a company adopts. Describe
the five of them. 15mks)
QUESTION THREE
a) State five importance of marketing (5mks)
b) Describe the nature of marketing (10mks)
QUESTION FOUR
a) Explain the various environmental factors that affect marketing function
(15mks)
QUESTION FIVE
a) Explain five factors needed to be considered when choosing a market
coverage strategy (10mks)
b) Define the following terms as used in marketing management
i) Marketing segmentation (2mks)
ii) Market targeting (2mks)
iii) Market positioning (1mk)
//END
(Visited 23 times, 1 visits today)