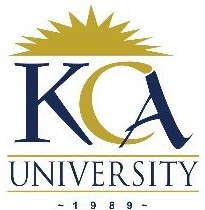 UNIVERSITY EXAMINATIONS: 2019/2020
EXAMINATION FOR THE DEGREE OF BACHELOR OF SCIENCE IN
INFORMATION TECHNOLOGY
BIT 3102/BBIT 301/BAC 2209/BISF 2107: INFORMATION SYSTEMS
SECURITY AND CRYPTOGRAPHY/ NETWORK SECURITY/
PRINCIPLES OF INFORMATION SECURITY
FULL TIME/PART TIME/DISTANCE LEARNING
DATE: MAY, 2020 TIME: 6 HOURS
INSTRUCTIONS: Answer ALL Questions
SECTION B
QUESTION ONE
Cybercrime, also called computer crime, involves the use of a computer as an instrument to
further illegal ends, such as committing fraud, trafficking in child pornography and intellectual
property, stealing identities, or violating privacy. Cybercrime, especially through the Internet,
has grown in importance as the computer has become central to commerce, entertainment, and
government.
Task:
1. Discuss the myths about cyber criminals
2. Discuss the characteristics exhibited by most cyber criminals
3. Discuss the challenges facing the investigators of cybercrimes in relation to prosecution
to prosecution of cyber criminals in court.
4. Suggest ways of addressing the challenges in task 3.
5. Write a detailed report of your tasks and upload it to Moodle within the allowed time.
SECTION C
QUESTION TWO
You have been assigned the role of a security consultant for an organization that uses computers
for their day-to-day operations. You first task is to prepare a defence plan for this organization
with a view to securing the organization's data.
Task:
1. Prepare detailed Defence-in-Depth plan for the organization
2. Document this plan and upload it to Moodle within the given time duration.
(Visited 106 times, 1 visits today)