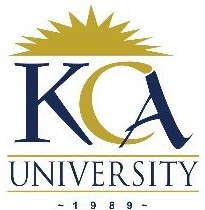 UNIVERSITY EXAMINATIONS: 2019/2020
EXAMINATION FOR THE DEGREE OF BACHELOR OF SCIENCE IN
INFORMATION TECHNOLOGY/BACHELOR OF SCIENCE IN
INFORMATION SECURITY AND FORENSICS/BACHELOR OF
SCIENCE IN APPLIED COMPUTING
BIT 2311/BISF 1307/BAC 2501: NETWORK SYSTEMS DESIGN AND
MANAGEMENT
FULL TIME/PART TIME/DISTANCE LEARNING
DATE: MAY, 2020 TIME: 6 HOURS
INSTRUCTIONS: Answer ALL Questions
SECTION B
QUESTION ONE – 20 MARKS
Study the diagram below very carefully. By using VLSM, create the subnets and show where
they fit on the interfaces using the IP address 192.168.10.0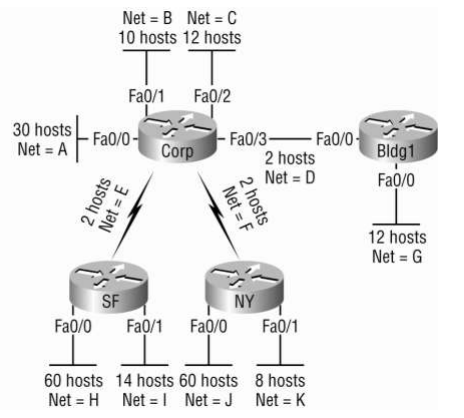 Draw your detailed illustrated diagram showing what IP address is assigned to which port using
VLSM and upload your diagram to Moodle within the given time.
SECTION C
QUESTION TWO
A company has considered creating a network for their complex that has just been completed.
The building is composed of five floors including the ground floor. You have been tasked to be
the designer of this network which will later be connected to the rest of the company network. It
is assumed that you will base your design on Ethernet and all the floors will be cabled. It is
further assumed that each floor will have approximately 400 computers. On each floor, there will
be administrative computers which must be separated from the student computers
Task:
1. Prepare a cabling plan to cover all the floors with specific emphasis on the requirements
for the work areas, telecommunications rooms (wiring closets), horizontal and backbone cabling.
2. Prepare a detailed logical topology diagram and show IP address plan and the relevant
devices you.
3. Illustrate your three-layer design taking into account the considerations for access layer,
distribution layer and core layer device requirements
4. Develop a security plan for your network
5. Document your tasks and upload them to Moodle within the allocated time.
(Visited 57 times, 1 visits today)