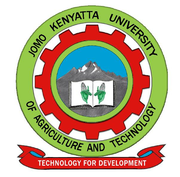 W1-2-60-1-6
JOMO KENYATTA UNIVERSITY OF AGRICULTURE AND TECHNOLOGY
UNIVERSITY EXAMINATIONS 2016/2017
FOURTH YEAR SECOND SEMESTER EXAMINATION FOR THE DEGREE OF BACHELOR OF BACHELOR OF INFORMATION TECHNOLOGY
BIT 2302 : INDUSTRIAL MANAGEMENT
DATE: DECEMBER 2016 TIME: 2 HOURS
INSTRUCTIONS:
ANSWER QUESTION ONE [COMPULSORY] AND ANY OTHER TWO QUESTIONS
QUESTION ONE
(a) General management is guided by 4 main principles.
(i) Discuss briefly each of these principles
(ii) Industrial management is guided by 3 ps. Discuss briefly.
(b) Write short notes on industrial revolution of Europe in 1860s.
(c) Edwards Deming philosophy of PDCA cycle is a systematic approach to solving industrial issues. Draw and explain it.
(d) Outline the seven deadly sins as propounded by Deming that result to poor quality.
QUESTION TWO
(a) Poor management results to poor quality of industrial goods/services. Discuss the above statement by Joseph Juran and give it a Kenyan industrial management
(b) What is the role of ISO and KEBS?
QUESTION THREE
(a) Compare and contrast
(i) Six sigma and benchmarking
(ii) Kaizen and Business process re-engineering
(b) Kaorn IshiKawa believed in company wide quality. He insisted on the Fishbone model of solving industrial quality problems. Discuss the above model.
QUESTION FOUR
(a) Explain what you understand by operating scheduling.
(b) Explain the purposes of investing management in industries
(c) Total quality management is a holistic approach to quality. Discuss.
QUESTION FIVE
(a) Discuss the contribution of any of two fathers of industrial management
(i) FW Taylor
(ii) Max Weber,
(iii) Elton Mayo
(iv) Abraham Maslow
(b) What is the role of information technology in today's industrial management?
(Visited 90 times, 1 visits today)