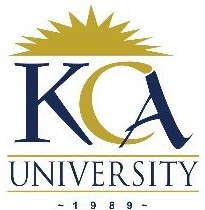 UNIVERSITY EXAMINATIONS: 2019/2020
EXAMINATION FOR THE DEGREE OF BACHELOR OF SCIENCE IN INFORMATION TECHNOLOGY/ BUSINESS INFORMATION TECHNOLOGY/ APPLIED COMPUTING/ SOFTWARE DEVELOPMENT/ INFORMATION SECURITY & FORENSCIS
BIT 2209/ KCA 300/ BISF 1305/ BSD 1302/BAC 1305: RESEARCH SKILLS
AND DESIGN/ RESEARCH METHODOLOGY
FULL TIME/PART TIME/DISTANCE LEARNING
DATE: MAY, 2020 TIME: 6 HOURS
INSTRUCTIONS: Answer ALL Questions
SECTION B: 20 MARKS
The following is an abstract of a scientific article from an IEEE journal.
Abstract
Detecting epidemic out breaks as early as possible and gathering reports to substantiate the cause
and carrying out immediate actions for alerting public and taking action are major targets of a public health epidemic surveillance. Challenges for an epidemiologist lies in reaching out and collecting information from a territory especially in getting informal reports from public rather than gathering formal reports from clinical trial people like doctors and micro biologists. The smart phones
and internet usage is reaching out common people rapidly due to the technological growth over past
15 years. Hence technology adaptation using mobile apps would not be a major constraint in reaching out people for conducting surveillance. Our proposed methodology suggested for public health
surveillance programme part of public health informatics is a smart phone based surveillance system where epidemiologist can trigger survey queries through web portal and notify them to all the
intended community through mobile app of registered smart phone users. The information retrieved
back as reply for the queries can be easily stored in centralized real time database and can be analyzed by using machine Learning techniques. Prediction messages, alert messages and precautionary messages are send to targeted group of community under epidemic surveillance as common
message as well as individual messages specifically addressing an individual who had participated
in the survey. Real time databases are ideal foil to the mobile health based epidemic surveillance
system. The pilot testing of the proposed prototype provided the instant benefit of immediate reachability of survey to selected and intended group. Mobile app based surveillance provided much improved reporting of information in quick time on diseases, symptoms, factors and more. Information gathered was analyzed for substantiating cause and alert and preventive messages were immediately send through the same app.
a) Provide the most suitable title for the study
b) State the problem being addressed in the study
c) Outline the method that was used to undertake the study
d) What results were achieved from the study
SECTION C: 20 MARKS
Student attendance for lectures in KCA University is undertaken using sign sheets. Each student
manually record their attendance and then append their signature against their names. The system
has many drawbacks especially for large classes.
The university intends to change the system to utilise ambient intelligence technologies. The system
can record the presence of each student attending a lecture seamlessly without the student intervention.
a) Undertake a literature review on the above topic. Include a separate section on References used
and have them styled using the APA style.
b) Write a short reflection on the process including the strategies employed to locate the literature
and any challenges that you faced.
(Visited 59 times, 1 visits today)