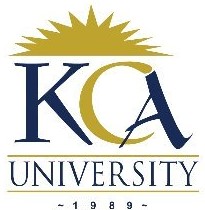 UNIVERSITY EXAMINATIONS: 2011/2012
FIRST YEAR EXAMINATION FOR THE BACHELOR OF SCIENCE
IN INFORMATION TECHNOLOGY
BIT 1110 MATHEMATICS FOR SCIENCES
DATE: AUGUST, 2012 TIME: 2 HOURS
INSTRUCTIONS: Answer Question ONE and any other TWO
QUESTION ONE

c) Otieno wishes to save Ksh 30,000 in 3 years to start a computer cyber in Nairobi.
At what rate of interest compounded continuously annually must he invest Ksh.
20,000 now to accomplish his goal.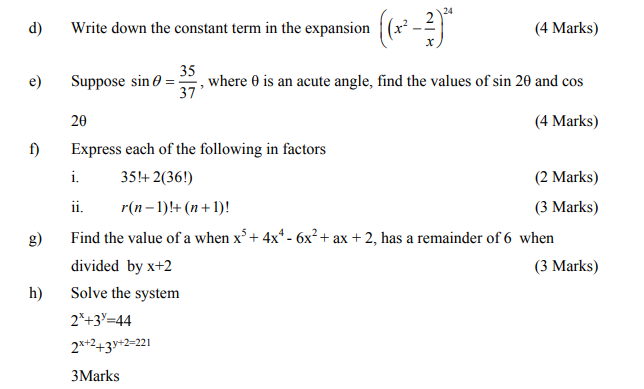 QUESTION TWO
a) How many committees consisting of 5 students and 3 lecturers can be selected
from a group of 10 students and 6 lecturers. (3 Marks)
b) A coin is tossed 3 times, draw a tree diagram to show the possible sample space
and estimate the probability of getting
i. Three heads.
ii. Two heads and a tail.

Determine:
i. Mean (3 Marks)
ii. Mode (3 Marks)
iii. Median (4 Marks)
QUESTION THREE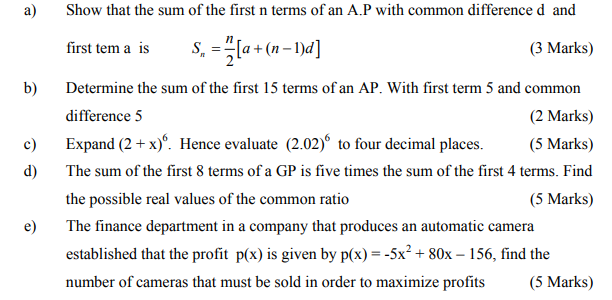 QUESTION FOUR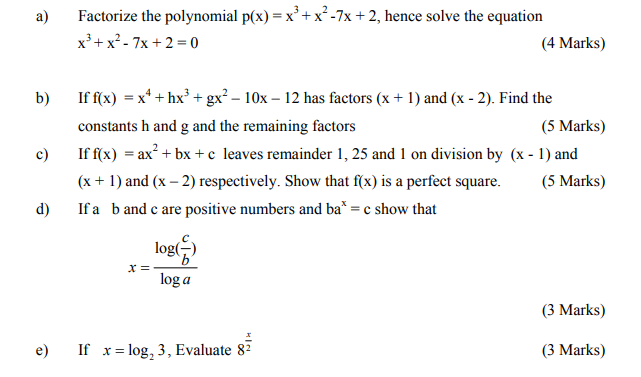 QUESTION FIVE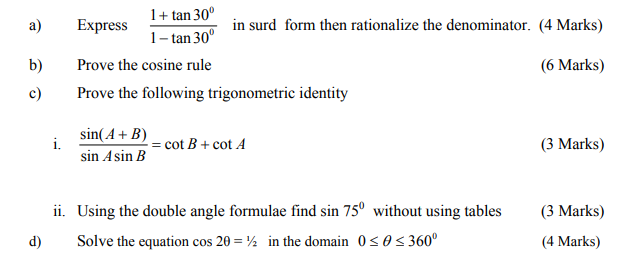 (Visited 34 times, 1 visits today)