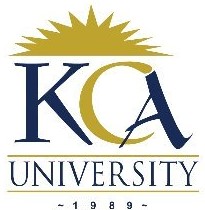 UNIVERSITY EXAMINATIONS 2017/2018
ORDINARY EXAMINATION FOR BACHELOR OF SCIENCE IN
INFORMATION TECHNOLOGY
BIT 1110: MATHEMATICS FOR SCIENCE (DAY/EVENING)
DATE: DECEMBER, 2017 TIME: 2 HOURS
INSTRUCTIONS: Answer question ONE and Any other two questions
QUESTION ONE
(a) Sketch the graph of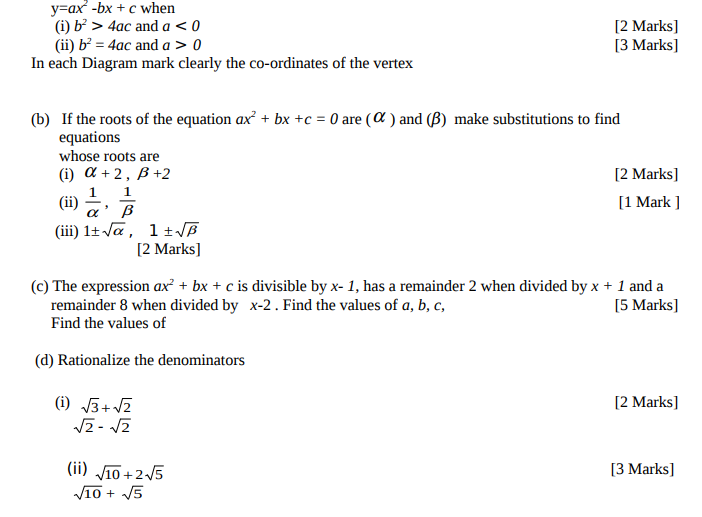 QUESTION TWO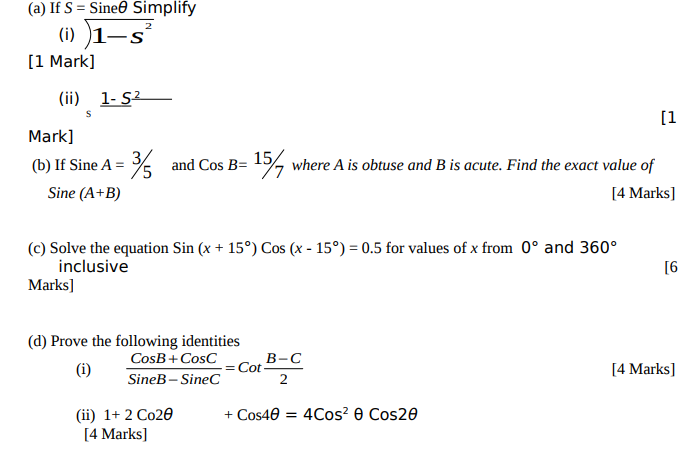 QUESTION THREE
(a) The three terms , n-2, n, n+3 are consecutive terms of a geometrical progression. Find (n) and the
term after (n + 3). [4 Marks]
(b) The sum of the First n terms of a certain series is n
2+5n, for all integral values of n. Find the first
three terms and prove that the series is an arithmetical progression .

QUESTION FOUR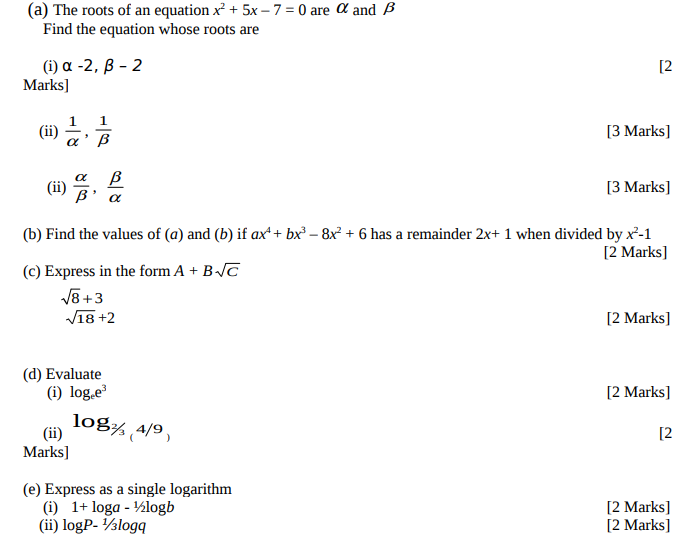 QUESTION FIVE
(a) Write down the first four terms of the expansions of the following in ascending powers of x
(e) Define the following terms
(i) Sample space [1 Mark]
(ii) An event [1 Mark]
(iii) Compound event [1 Mark]
(iv) Objective Probability
(Visited 25 times, 1 visits today)