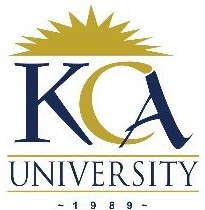 UNIVERSITY EXAMINATIONS: 2019/ 2020
EXAMINATION FOR THE DEGREE OF BACHELOR OF SCIENCE IN
INFORMATION TECHNOLOGY/ BUSINESS INFORMATION
TECHNOLOGY/ APPLIED COMPUTING
BIT 1109/ BBIT 110/ BAC 1101: COMPUTER ORGANIZATION AND
APPLICATIONS
FULL TIME/PART TIME/DISTANCE LEARNING
DATE: MAY, 2020 TIME: 6 HOURS
INSTRUCTIONS: Answer Question One & ANY OTHER TWO questions.
SECTION TWO: SHORT ANSWER QUESTIONS (20 MAEKS)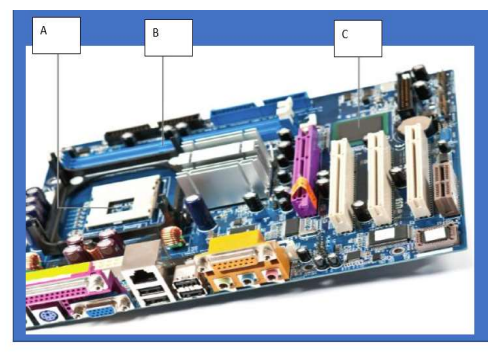 1. The diagram above shows the components of a motherboard. Identify and briefly explain
the function of each. [6 Marks]
2. Convert 1110001101010102 into:
a) Decimal [2 Marks]
b) Octal [2 Marks]
c) Hexadecimal [2 Marks]
d) Differentiate between:
i. Workbook and worksheet [2 Marks]
ii. Formula and function [2 Marks]
iii. Sort and filter [2 Marks]
e) Explain how to copy a formula from a cell to the adjacent cells in excel.
[2 Marks]
SECTION THREE: OPEN BOOK (20 MARKS)
1. An organization can outsource its computer systems if they find this option has high
return on investment. Discuss the risks the organization could be exposed to as a result of
outsourcing. [5 Marks]
2. Telecommuting is a model of "work from home" that was adopted by some organizations
long before the covid-19. Discuss the advantages this situation has brought to you and
your parents. [5 Marks]
3. During this covid-19 pandemic e-commerce businesses feel that the import of laptops and
computers should be considered as a necessity and given the same importance as food
stuff. Discuss whether this is the case and why you think it is, or why you think it is not.
[5 Marks]
4. Create a workbook named "salary" with a worksheet named "kitchen staff". Enter the
data below in the "kitchen staff "worksheet.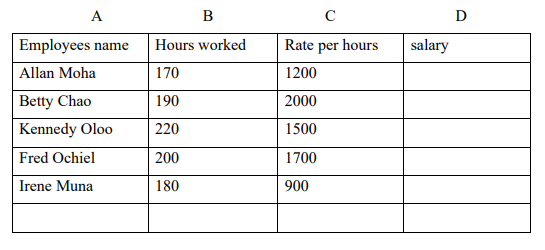 Required:
i. Make all headings bold. [1 Mark]
ii. Put borders on all entries of the sheet. [1 Mark]
iii. Given that salary = hours worked*rate per hour, calculate the salaries. [1 Mark]
iv. On cell B7 and D7 calculate the total number of hours worked and the total salary
paid to all the staff. [1 Mark]
v. Create a pie chart for the employees' names and the hours worked columns. The pie
chart should have an appropriate title, legend and each portion should show the
percentage of hours accumulated by each employee. [1 Mark]
(Visited 81 times, 1 visits today)