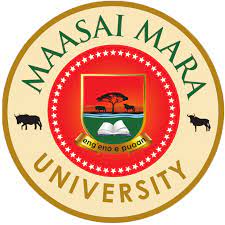 MAASAI MARA UNIVERSITY
REGULAR UNIVERSITY EXAMINATIONS 2013/2014 ACADEMIC YEAR
FOURTH YEAR SECOND SEMESTER
SCHOOL OF BUSINESS AND ECONOMICS
BACHELOR OF SCIENCE HUMAN RESOURCE MANAGEMENT
COURSE CODE: BHR 410
COURSE TITLE: INDUSTRIAL AND ORGANIZATIONAL PSYCHOLOGY
DATE:17TH APRIL 2014 TIME: 2.00PM – 5.00PM
INSTRUCTIONS TO CANDIDATES
Question ONE is compulsory
Answer any other THREE questions
This paper consists of 2 printed pages. Please turn over.
1. Industrial and Organisational psychology has come along way even before the First World War upto the present.
a)Describe the history and development of industrial psychology (15mks).
b) State and Explain Five essence of industrial and organizational to Human Resource Management. ( 10Mks).
2. Industrial and Organizational behavior is looked at as a combination of many disciplines. State and explain industrial and organizational psychology under the context of the following disciplines.
i. Organisational Behaviour ( 3mks)
ii. Engineering Psychology ( 3mks)
iii. Industrial Relations ( 3mks)
iv. Career Counselling ( 3mks)
v. Individual Psychology ( 3mks)
3. Organisations wordwide have learnt the need of having organizational incentives as a way of changing and/or modifying Human Behaviour. The arguments towards introducing incentives is based on motivational theories. Discuss three Theories of Motivation and indicate the link between them and industrial/organizational psychology .( 15mks)
4. a) The debate on whether leaders are born or are made has continued to elicit a lot of interest up to the current age. Briefly explain your position on this matter. ( 3Mks)
b) State and Explain the following Leadership Theories and take a position at the end on this debate.
i. Trait Theory ( 4mks)
ii. Contingency Theory ( 4mks)
iii. Behavior Theory ( 4mks)
5. Effective Management of people in organizations can only take place if there is proper stress and Conflict Management. Discuss this statement under the following sub-topics
a) Causes of stress and conflict in Organizations ( 7Mks)
b) Strategies of Handling Stress and Conflict in Organizations ( 8Mks)
6. State and Explain five Challenges facing industrial and organizational psychology and state possible remedies ( 15Mks).
(Visited 27 times, 1 visits today)