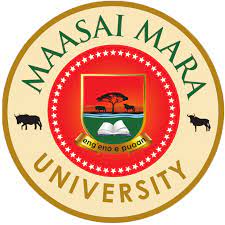 MAASAI MARA UNIVERSITY
REGULAR UNIVERSITY EXAMINATIONS 2013/2014 ACADEMIC YEAR
THIRD YEAR SECOND SEMESTER
SCHOOL OF BUSINESS AND ECONOMICS
BACHELOR OF BUSINESS MANAGEMENT
COURSE CODE: BHR 305
COURSE TITLE: FINANCIAL MANAGEMENT
DATE:15TH APRIL 2014 TIME: 9.00AM – 12.00PM
INSTRUCTIONS TO CANDIDATES
Question ONE is compulsory
Answer any other THREE questions
This paper consists of 2 printed pages. Please turn over.
Question 1
a) i) What is financial management? 3mks
ii) Explain how financial management is directly related with Human Resource Management 5mks
b) Discuss the objectives of financial management. 5mks
c) What are the objectives of a budget 5mks
d) The following table gives the payoffs of different strategies against various events.


Required
Indicate the decision taken under the following approaches
i. Maximaxi 2mks
ii. Maxi mini 2mks
iii. Minimax regret criterion 2mks
Question 2
Investment decision making process also known as capital budgeting, involves the decision to invest the company's current funds in viable ventures whose returns will be realized for long term periods in future. Discuss clearly with the use of the formulas, the two capital budgeting methods. 15mks
Question 3
a) What is cost of capital? Discuss its significance. 10mks
b) Explain the importance of financial management 5mks
Question 4
a) Discuss the various stages of preparing a budget 10mks
b) Explain any five Features of successful performance monitoring 5mks
Question 5
a) Name and explain the three main risk attitudes of the investors that distinguish different decision makers. 6mks
b) Discuss any three method used in valuation of a business 9mks
(Visited 24 times, 1 visits today)