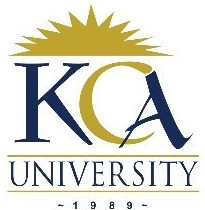 UNIVERSITY EXAMINATIONS: 2017/2018
EXAMINATION FOR THE DEGREE OF BACHELOR OF SCIENCE
INFORMATION AND COMMUNICATIONS TECHNOLOGY
BCT3202 ADVANCED NETWORK MANAGEMENT
FULL TIME/PART TIME
DATE: APRIL, 2018 TIME: 2 HOURS
INSTRUCTIONS: Answer Question One & ANY OTHER TWO questions.
QUESTION ONE [30 MARKS]
a) Explain briefly the four key editions core editions of Windows Server 2012.
8 Marks
b) (i) What is IPAM in Windows Server 2012? 2 Marks
(ii) What kinds of problems does IPAM solve? 4 Marks
d) (i) State two advantages of creating a single domain forest. 2 Marks
(ii) What situations necessitate the use of multiple domains? 2 Marks
c) Discuss the importance of conducting a network baseline. 6 Marks
d) Discuss the benefits that have necessitated the development of the teleworker solution.
6 Marks
QUESTION TWO [20 MARKS]
a) Give the functions or applications of the following network troubleshooting commands
(i) hostname 1 Mark
(ii). ipconfig /all 1 Mark
(iii). ping 1 Mark
(iv). tracert 1 Mark
(v) nslookup 1 Mark
b) Outline the steps for correcting application layer problems 5 Marks
c) Your company has a class C network address of 200.10.57.0. You want to subdivide your
physical network into 5 subnets (A, B, C, D and E). You will need at least 20 hosts per subnet.
Based on the given information, fill in the table below. 10 Marks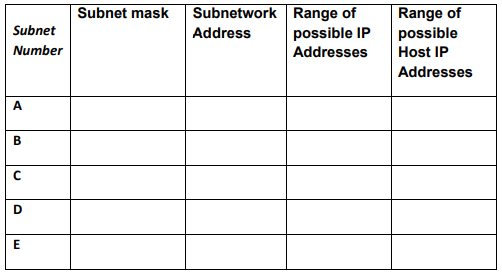 QUESTION THREE [20 MARKS]
A company has considered creating a network for their complex that has just been completed.
The building is composed of five floors including the ground floor. You have been tasked to be
the designer of this network which will later be connected to the rest of the company network. It
is assumed that you will base your design on Ethernet and all the floors will be cabled. It is
further assumed that each floor will have approximately 400 computers. On each floor, there will
be administrative computers which must be separated from the student computers.
a) Describe four goals that are common to any network design. 4 Marks
b) (i) What is the minimum number of wiring closets you would create for this
particular network? 1 Mark
(ii) Where would you place your MDF and why? 2 Marks
(iii) What would be the minimum number of 24-port switches you will use for this
network? 2 Marks
c) Assuming that the average UTP cable run for each computer is 30 metres. How many
reels of UTP cable would you require for wiring the whole building? Show your working.
(N.B. Assume that the length of one reel of UTP cable is 300m.) 5 Marks
d) Suppose the network you were to design was not for the company but for a home. Home
networking has some fundamentally different properties than other network types. Describe
briefly six of these properties. 6 Marks
QUESTION FOUR [20 MARKS]
a) Study the diagram below.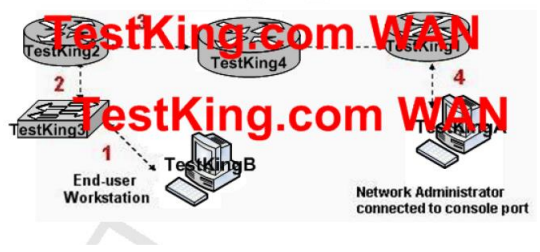 (i) Based on the diagram shown above, what kind of cable should be used to make
each connection that is identified by the numbers shown? Explain 4 Marks
(ii) What kind of cable should be used to establish a trunked line between two
Catalyst switches? 1 Mark
b) Study the exhibit below: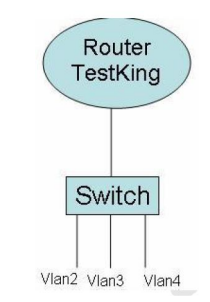 A switch has been configured for three different VLANs: VLAN 2, VLAN 3, and VLAN 4. For
the purposes of communication between VLANs a router is to be added. Host from one VLAN
should be able to reach the hosts in the other VLANs. Based on this requirement, explain what
type of connection is acceptable between the router and switch. 5 Marks
c) You work as a network technician at TestKing.com. Your boss, Mrs. Tess King, is
interested in basic switch configurations. Match the IOS command with the appropriate purpose.
7 Marks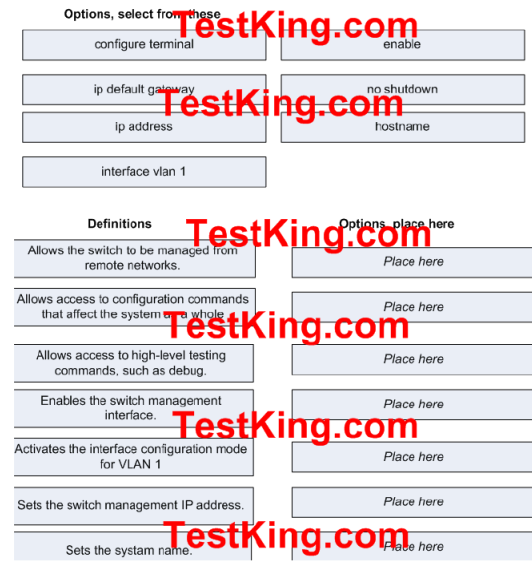 d) State the three major characteristics of WANs. 3 Marks
QUESTION FIVE [20 MARKS]
a) The convergence of the many different communication media onto a single network
platform is fueling exponential growth in network capabilities. There are three major trends that
are contributing to the future shape of complex information networks. Discuss. 6 Marks
b) Discuss briefly the factors that should be considered when selecting a WAN service.
6 Marks
c) Explain the steps to be followed in connecting to a router or switch for device
management using terminal emulation 8 Marks
(Visited 33 times, 1 visits today)