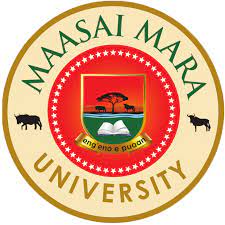 MAASAI MARA UNIVERSITY
REGULAR UNIVERSITY EXAMINATIONS 2013/2014 ACADEMIC YEAR
THIRD YEAR SECOND SEMESTER
SCHOOL OF BUSINESS AND ECONOMICS
BACHELOR OF BUSINESS MANAGEMENT
COURSE CODE: BBM358
COURSE TITLE: FINANCIAL INFORMATION SYSTEM
DATE:25TH APRIL, 2014 TIME: 9.00A.M. – 12.00P.M.
INSTRUCTIONS TO CANDIDATES
Question ONE is compulsory
Answer any other THREE questions
This paper consists of 2 printed pages. Please turn over.
Question 1
a) Explain the advantages that a computer systems offer over manual systems. 3mks
b) What is an information system 2mks
c) Explain the information system development life cycle stages 10mks
d) Discuss the function of cash and security management 10mks
Question 2
a) Computer generation involves a classification of computers into generations based on the fundamental technology employed.. Each new generation is characterized by greater speed, larger memory capacity and smaller overall size than the previous one. Discuss the are the various generation of computer. 10mks
b) What is a cash flow budget and what are some of the stages involved in preparation of a cash flow budget 5mks
Question 3
Investment decision making process also known as capital budgeting, involves the decision to invest the company's current funds in viable ventures whose returns will be realized for long term periods in future. Discuss clearly with the use of the formulas, the two capital budgeting methods. 15mks
Question 4
a) Discuss the following terms as used in the financial information system
i. E-commerce 3mks
ii. E-learning 3mks
iii. Telecommunication 2mks
iv. An accounting system 2mks
v. Financial system 2mks
b) You have been provided with the following information .Cost of investment = 100,000/=, interest rate = 10%, inflows year 1 = 80,000/= year 2 = 50,000/= compute the net present value of the investment. 3mks
Question 5
a) What is financial planning and comment on the steps to follow during a financial planning process? 5mks
b) Apart from the famous traditional system development approach discuss other way in which an organization can acquire an information system. 10mks.
(Visited 18 times, 1 visits today)