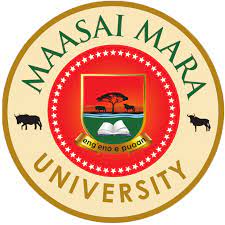 MAASAI MARA UNIVERSITY
REGULAR UNIVERSITY EXAMINATIONS
2013/2014 ACADEMIC YEAR
FOURTH YEAR SECOND SEMESTER
SCHOOL OF BUSINESS AND ECONOMICS
BACHELOR OF BUSINESS MANAGEMENT
COURSE CODE: BBM 435
COURSE TITLE: AGRIBUSINESS MARKETING SYSTEMS
DATE: 28TH APRIL 2014 TIME: 9.00AM – 12.00PM
INSTRUCTIONS TO CANDIDATES
Answer question ONE and any other THREE questions
This paper consists of 2 printed pages. Please turn over.
1. (a).Define Marketing concept (2mks)
(b).Explain the following terms used in marketing with relevant examples
i. Market segmentation (2mks)
ii. Price skimming (2mks)
iii. Product differentiation (2mks)
iv. Market failure (2mks)
v. Subsidies (2mks)
(c). Assume a country imposes an import tariff on wheat entering the country. Use a graph to illustrate the effects of the tariff on the price of wheat in the country, wheat production, wheat consumption, and wheat imports. (10mks)
(d). Discuss any 4Ps of Marketing (8mks).
2. (i) Explain strategies used by market leaders to protect their market share in the market (10mks)
(ii) Explain the reasons for market intervention (10mks)
3. Explain the major of functions of marketing systems (20mks)
4. Discuss the causes of food insecurity and solutions (20mks)
3 (a).Explain a product life cycle with the aid of a graph. (10mks)
(b).Differentiate between selling, standardization and market intelligence (6mks)
(c) Explain the reasons for market failure. (4mks)
(Visited 21 times, 1 visits today)