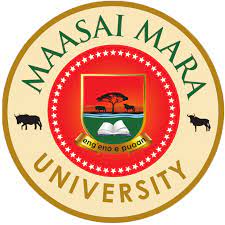 MAASAI MARA UNIVERSITY
REGULAR UNIVERSITY EXAMINATIONS
2014/2015 ACADEMIC YEAR
THIRD YEAR SECOND SEMESTER
SCHOOL OF BUSINESS AND ECONOMICS
BACHELORS DEGREE IN HUMAN RESOURCE MANAGEMENT
COURSE CODE: BBM 391
COURSE TITLE: CORPORATE LEADERSHIP AND MANAGEMENT
DATE : TIME :
INSTRUCTIONS TO CANDIDATES
Answer questions ONE and any other THREE Questions.
QUESTION ONE (25 MARKS)
States Corporations in Kenya are managed through an Act of Parliament of 2012. The Act mandates the head of State to appoint the leadership team in any state owned corporation referred as the Board of Management. Based on this understanding advice the management of Kenya Creameries Corporation based on the following.
a). The Composition of the Board and its function once adopted by the institution. (10 Marks)
b). The role State corporations in the attainment of sustainable development goals in kenya (10 Marks)
c). The relevant Committees in the Board and their Roles ( 5 Marks)
QUESTION TWO (15 MARKS)
Institutions Leadership all over the world is faced with severe constraints that have affected their overall performance. If you are invited to discuss on the challenges facing institutional leadership in Kenya, how will you advise the management of Kenya Rail Ways Corporation?
QUESTION THREE (15 MARKS)
Kenya ports Authority was formed with a sole objective of giving back to the society through resource management. As a specialist in management, explain the reasons for corporate leadership and Management and the possible benefits that will be expected in the case of Kenya Ports Authority.
QUESTION FOUR (15 MARKS)
Institutional Leadership is characterized by the ethical practices at the work place. Based on this describe the Unethical issues that must be avoided in order to realize a productive Leadership process in the management of Kengen Ltd in Kenya.
QUESTION FIVE ( 15 MARKS)
Corporate Leadership can be for both state and private owned institutions. What do you think is the difference in the Leadership of Safaricom Company Ltd and the National Cereal and Produce Board in Kenya.
(Visited 19 times, 1 visits today)