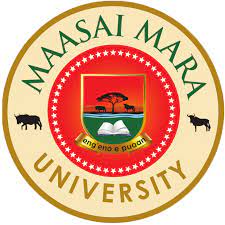 MAASAI MARA UNIVERSITY
REGULAR UNIVERSITY EXAMINATIONS 2013/2014 ACADEMIC YEAR
THIRD YEAR FIRST SEMESTER
SCHOOL OF BUSINESS AND ECONOMICS
BACHELOR OF BUSINESS MANAGEMENT
COURSE CODE: BBM 312
COURSE TITLE: FINANCIAL INSTITUTIONS AND MARKETS
DATE:15TH APRIL 2014 TIME: 2.00PM – 5.00PM
INSTRUCTIONS TO CANDIDATES
Question ONE is compulsory
Answer any other THREE questions
This paper consists of 5 printed pages. Please turn over.
QUESTION ONE
a) ABC ltd has provided the following draft balance sheet as at 31 December 2012
Kshs .
Authorized capital
5,000,000 equity shares of kshs. 25 each 125,000,000
Issued and fully subscribed capital
1,750,000 equity shares of kshs. 25 each 43,750,000
Reserve fund 22,500,000
Profit and loss account 18.125,000
The board of directors have passed a resolution to capitalize part of the existing reserve fund and profit by issuing bonus shares. One bonus share is being issued for every 4 equity shares held at present. For this purpose kshs. 6,250,000 is to be provided out of the reserve fund and the balance out of the profit and loss account
Required
i. Show the necessary journal entries required to effect the revolution (4 Mark)
ii. Prepare a draft balance sheet after the bonus issue. (3 Marks)
iii. Suggest the similarities and differences between a bonus issue and a rights issue. (5Marks)
b)A company is considering a rights issue to raise funds to finance a new project which would require an initial investment amount of kshs. 4.5 Milllion. The company currently has 20,000 shares outstanding with a current market price per share of kshs. 100. The subscription price has been fixed at kshs. 45 per share.
Required
i. Determine the number of shares required to buy one share in the rights issue. (3 Marks)
ii. Determine the value of the right. (4 Marks)
iii. Show the impact on a shareholder's that holds 5 shares if he decides to exercise his right, sell his right or ignore the rights issue. (6 Marks)
QUESTION TWO
a. Discuss the various functions of the stock exchange market in ensuring economic growth and development. Give relevant examples from the Nairobi stock exchange. (NSE) market. (10 Marks)
b. Suggest some of the factors leading to the frequent fluctuations of security prices at the NSE (5 Marks)
QUESTION THREE
a. Discuss the characteristics of a developed money market. (10 Marks)
b. Suggest the factors leading to the underdevelopment of the Kenyan money market. (05 Marks)
QUESTION FOUR
a. Discuss the concept of efficient markets and the forms of efficient markets hypothesis. (10 Marks)
b. Suggest the limitations on the power of commercial banks to create credit. (05 Marks)
QUESTION FIVE
a. Credit control refers to the process through which the central bank regulates the amount of money in circulation. Discuss how the central bank can use the tools of the monetary policy to control the amount of money in circulation. (05 Marks)
b. Explain the concept of term structure of interest rate and the theories explaining the term structure of interest rate. (10 Marks)
(Visited 27 times, 1 visits today)